How Loblaw's Analytics Innovations Are Starting to Pay Off
Get great content like this right in your inbox.
Subscribe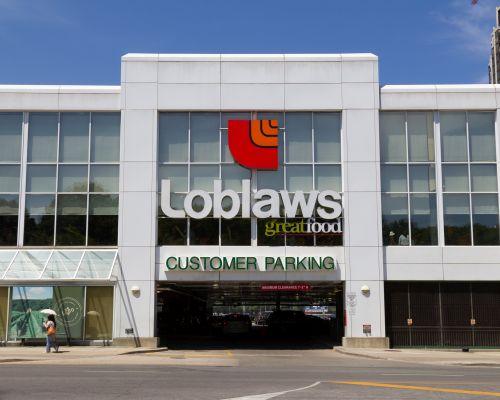 Loblaw Companies reported retail sales growth in its 2019 first quarter, as the company gains traction on key priorities and is accelerating investments. 
"We have seen an incredible shift in our ability to use the data and across our organization to provide consumer offers, make better promotional decisions and more efficiently manage our supply chain networks," president Sarah Davis said in the company's earnings call.
Davis noted Loblaw is "really starting to get some traction," and that the retailer plans to continue investments in data and technology to drive customer adoption and improve customer satisfaction in 2019.
"We have been focused on using the vast amount of data that we have in order to have more effective promotions," Davis noted. "So this could be through loyalty having more direct promotions to personalize to customers."
Chairman and CEO Galen Weston said the company remains "confident" about accelerating investments in innovation throughout 2019, as these investments continue to show positive results.
"What excites us most is how these investments combined with our increasing experience and growing pool of talent are helping us uncover and explore new opportunities," Weston said.
In the first quarter, the company further refined its data and analytics center of excellence and now has over 400 employees working in data and analytics-related roles.
Loblaws, which rebranded its click-and-collect program to PC Express, deployed a new technology to track efficiency and ensure service times of less than five minutes, after learning customers want faster turnaround on their orders.
Now the retailer is rolling out two-hour click-and-collect windows in more stores every week and is testing the ability to offer customers a one-hour cut-off on pick-up orders. The test means shoppers can add last minute items to their baskets as little as an hour before they come by stores to pick up orders.
In addition to making changes like this, it also just launched an advertising service pilot, Loblaw Media Business, with which the company is leveraging the technology in its loyalty platform to allow customers to see more relevant ads when they surf the web. With the tech, the online browser doesn't get more advertising, there is just a change in the type of advertising they see throughout their regular web browsing.
"They don't get any more incremental advertising than what they would get before," explained Davis. "But what they do get is the advertising that's more relevant to what they are interested in."
Shoppers can also earn points for their PC Optimum loyalty rewards by looking at the ads.
"It's an interesting thing," she remarked. "We think it's very customer-friendly as well."
So far the pilot has focused on the retailer's own brand President's Choice, but Davis noted there's been a lot of interest from CPG companies who have been able to do this in other parts of the world.
"They are very excited by this opportunity," said Davis. "We think it could be a big opportunity, but it's too early to tell."