04/05/2017
How Lululemon Plans to Course Correct 2017
Lululemon athletica inc.'s first quarter sales are off to a slow start. Like most retailers, the athletic apparel company has plans that it hopes will boost e-commerce sales and change the course of the company's year, including a mobile app and more.   
In its fourth quarter 2016, total net revenue rose 12.2%, driven by a total constant dollar comparable sales growth of 7% comprised of a bricks-and-mortar comp store sales increase of 6% and an e-commerce comp of 12%.
Revenues from its digital channel totaled $164.3 million or 20.8% of total revenue, consistent with the prior year's fourth quarter. For the full fiscal year 2016 performance, e-commerce sales were 19.3% of total sales.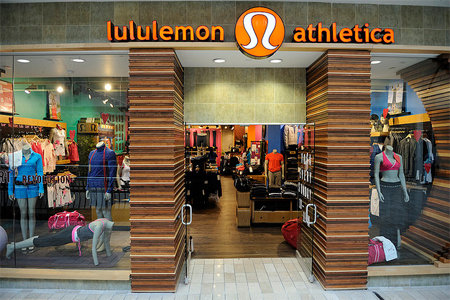 But CEO Laurent Potdevin warned that this year wasn't off to a great start. "Although we've had a slow start to 2017, our teams are passionately committed to delivering on our robust plans across product innovation, digital, North America and international as we realize our ambitious vision for the future," he said in a statement.
Despite the sluggish start which has impacted e-commerce, Potdevin said 2017 is set up to be one of the company's "most compelling years." Potdevin blamed the slow down on an "assortment lacking depth and color," making the immediate change of adding more color in selected styles.
The company will continue to develop its supply chain capabilities in 2017, which it hopes will strengthen its chase capabilities and provide shortened lead times in responding to market trends. "An example of this currently includes our ability to accelerate color and key styles into our assortment to impact the first half of this year," said Potdevin.
For the full year, lululemon hopes to spur sales by making the following changes and implementations:
Lululemon plans to launch a new mobile app in its second quarter.
The company will introduce a pilot for its Buy Online Pickup In Store capability in its second quarter.
The company remains focused on leveraging its CRM platform at scale.
In Asia, it's building the infrastructure and team in Shanghai to increase reach, engagement and performance on a localized platform.
Online, the company is working on having more engaging visual merchandising, optimizing and expanding the online product assortment, and improving guest experience to drive conversion.
The company plans to ramp up its ship-from-store program from 85 to 145 stores by the end of the second quarter, and will add outlet stores to the program in the first quarter.
It expects to open up to 50 company-operated stores, including 15 international store openings. The move would be a 12% square footage increase for 2017.