How Messaging Apps Can Be a Direct Line to Consumers
Get great content like this right in your inbox.
Subscribe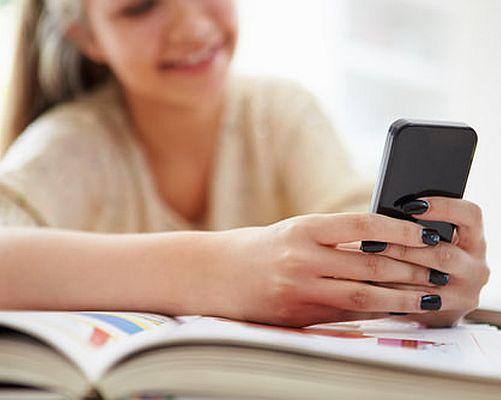 As shoppers take their purchases from in-store to mobile, their needs and expectations have drastically changed. Consumers not only anticipate a seamless digital transaction, but expect to connect with retailers, in a meaningful way, when and where they choose.
Unfortunately, native mobile apps may not be enough to keep up with these consumer expectations -- and studies show that 20% of retailers are beginning to ditch these apps all together. The good news is that there are next-generation communication tools like messaging apps that offer a unique and more efficient way to engage with consumers -- enabling retailers to reach out to consumers directly and better understand how they prefer to shop and connect with retailers.
If done correctly, an engaging customer-to-retailer relationship will foster customer lifetime value and, ultimately, help businesses stay relevant in the digital age. Here are the go-to reasons as to why messaging apps are necessary for curating the right relationship:
Your core audience (and your competitor's) are already on messaging apps
Statistics show that messaging apps are approaching 3.6B users this year -- almost half of the world's population. And shockingly, the users who are driving the worldwide adoption of messaging apps are the younger shoppers – 75% of whom already have a messaging app downloaded on their phone. Retailers who can get in front of these younger shoppers will not only drive conversation around their brand, but will be able to reach them on an app they already use. Here, visibility and convenience are key to enticing younger shoppers, who are likely to influence the next generation of messaging-app users.
Gen Z is driving the social shopping movement
For Gen Z, it's not just where they shop, but how they connect with friends to share, discuss and recommend items. This is critical intel for retailers, as 61% of teens cite friends as the deciding factor on what they buy as having the most influence on their buying decisions. Retailers have the opportunity to leverage messaging apps to connect directly and authentically with key customer groups and make personalized product recommendations inspired by user chats. And by sharing these products and ideas on one streamlined platform, retailers are able to simplify their interactions with customers and curate a go-to space for them to connect with the brand.
Taking the conversation beyond the app
Messaging apps can also be used to generate a chat-centric community for core customer fan groups. These communities can enable retailers to take the conversation "beyond the app," and into real-life scenarios. Many companies are opening this dialogue by hosting a plethora of unique content relevant to their customer base on a blogger/ influencer platform. Companies could easily convert blog posts to weekly community chat topics in a messaging app, where customers can get real-time advice on topics tailored to their targeted audience, such as which mascara to wear to yoga and the health benefits of raw cacao butter. These genuine interactions with consumers help them to feel valued and heard by the retailers they love. If customers are able to feel like they are taking a part in a retailer's narrative, they're in turn more likely to trust a retailer's products -- eventually increasing interactions and purchases.
Customers' shopping expectations are changing, and they expect to feel as engaged with their retailer as they do when texting their best friend. By offering a tailored and relevant direct customer-to-retailer line of communication, retailers are able to stay ahead in the digital age; connecting with their audience efficiently while garnering that sought-after customer lifetime value.
Zephrin Lasker, Head of E-Commerce at Rakuten Viber, has been involved with online marketing since its inception more than a decade ago. As former CEO and co-founder of Chatter Commerce, maker of the Instant Shopping keyboard ShopChat - acquired by Viber in 2017 - Lasker is driving new innovations to make mobile commerce as easy as chatting with friends.