12/12/2018
How to Power Demand-Driven Planning and Replenishment With Blockchain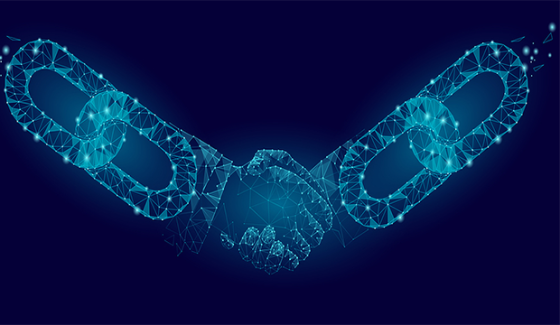 In retail, profitability is all about positioning the right product in the right place, at the right time. But with the rising number of digital marketplaces, fluctuating consumer demand and the proliferation of SKUs, it has become increasingly difficult for businesses to accurately forecast, plan and replenish inventory. Too little inventory inevitably leads to lost sales and unhappy customers, while excess results in poor turnover and high carrying costs.
In these hyper-complex supply chains, there is often a disconnect between suppliers, manufacturers, warehouses and retail channels as products pass through a complicated chain of technology and distribution networks. Siloed information at each level results in inadequate data transparency, making it difficult for businesses to take a proactive approach to inventory planning and demand forecasting. Without true visibility, they respond reactively to replenishment, creating supply and demand imbalances upstream and downstream in the supply chain.
These imbalances result in greater costs and lower profits due to inaccurate replenishment, excess channel inventory, poor turnover, increased markdowns and out-of-stock items. To overcome these challenges, companies need a holistic view of the demand landscape and value chain. Some may utilize enterprise resource planning (ERP) systems to try and manage production and inventory. However, 80% of in-market ERP solutions only provide warehouse-level planning. The other 20% do not incorporate store-level demand.
Instead, companies need a solution that connects all channels and bridges the gap between suppliers, manufacturers, vendors and retailers. True data transparency from source to shelf can be achieved through Blockchain technology. 
Supply chain visibility with Blockchain
While originally developed to track cryptocurrency exchange, Blockchain has found wide applications in industries from finance and government to healthcare and entertainment. Blockchain offers a way for businesses to digitize their transactions in a permanent, connected and secure ledger. These records are centralized and accessible, providing the transparency needed to make business decisions and allocate resources accordingly.  
In the supply chain, Blockchain can ensure every level works together like a well-oiled machine. Blockchain eliminates data silos, enabling proactive inventory planning driven by demand. All parties are connected through an end-to-end ledger of goods movement from source to shelf, and can view in real time what is being manufactured, shipped and sold.
Companies can tap into that data to perform accurate store-level forecasting, manufacturing planning and retail-space optimization based on channel demand. This ensures the right amount of product is always available to the right demographic, driving cost savings, boosting profitability and facilitating growth.     
Leveraging Blockchain as a service
Access to data across the supply chain can be a problem for companies of any size. Many businesses may believe Blockchain technology is solely reserved for large enterprises and requires high capital investments and extensive infrastructures. However, the days of massive implementations are behind us. Software-as-a-Service (SaaS) Blockchain solutions are available that offer rapid, cost-effective deployment. Using a SaaS model, companies of all sizes can attain the visibility, trust, and transparency of Blockchain to make sound business decisions in planning and replenishment and gain a competitive edge.     
-Ray Young, Co-Founder and CTO of Omnichain Solutions