09/17/2018
How Retail Experiences Keep Customers Coming Back for More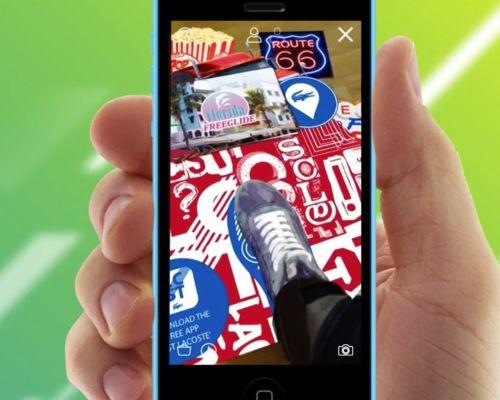 Customer loyalty is a fleeting and, at times, difficult task for retailers trying to keep up with the constantly evolving customer mindset. Especially now that consumers have everything they could ever possibly need to guide their shopping experience in the palm of their hand, it is difficult to motivate consumers to visit a shop – whether in-store or online – not only once, but become dedicated, returning customers.
Know What the Next Generation of Shoppers Want
One effective tactic to achieve customer loyalty is collecting email addresses in-store, e.g. through e-receipts or smart mirrors, and use it to join up the shopper's offline and online profiles and provide a more personal experience. For example, marketers can use data gleaned from shopping in-store to personalize a customer's online experiences by providing recommendations based on products they tried out, or tried on, in the physical store.
Experiences have become increasingly important in recent years, especially for Millennials and Gen-X consumers, who now make up 70% of the population. These consumers prioritize experiences over shopping, evidenced by the explosive popularity of preferring to spend their money on restaurants, concerts and events like Comic-Con and Beautycon.
With these consumer preferences in mind, retail marketers should look to delight shoppers with enjoyable experiences that not only engage them as shoppers, but also make a lasting impression. The athletic apparel retailer Lululemon regularly hosts yoga classes in its stores, and recently unveiled a location in Chicago featuring a workout space alongside a small restaurant. Makeup brand Glossier launched a pop-up café in San Francisco that provides visitors with a memorable brunch and picturesque, "Instagrammable" setting.
From small-scale activations to grandiose designs, these brands are effectively creating an atmosphere in their stores that strengthens a shopper's emotional connection with a brand, motivating them to visit the physical and the digital storefronts not just once, but come back again and again. Encouraging customers to create user-generated content, such as photos and videos, and share it on social media using the brand's hashtag helps the retailer spread the word and create a sense of community.
Convenience is King
Retailers are challenged with convincing consumers that their physical stores offer something the internet cannot. In the era of one-click immediacy and same-day shipping, retailers should use their physical spaces as an ally to online shopping, offering a convenient space for shoppers to try out products without any pressure to take them home right away. For instance, Samsung Experience Shops and Dyson embodied a try before you buy concept and created physical stores designed to allow customers to demo the product's performance for themselves prior to purchase. Casper most recently launched their first brick-and-mortar designed so shoppers could trial their iconic mattresses in a comfortable environment.
Despite popular sentiment, e-commerce stores and apps can and do offer experiences, too. A personalized online experience speaks directly to online-first shoppers - imagine having your own personal shopper who knows exactly what you like. By utilizing the data about each shopper, online stores act as a concierge, providing personalized recommendations and focus, without clutter.
Augmented reality is a great way to help the online shopper imagine how an item will look in real life. Lacoste, for example, created the LCST Lacoste AR mobile app that customers can use to virtually try on shoes, while IKEA's Place app lets users see what furniture would look like in their own home.
We are living in the digital age and retailers are being called upon to be more creative than ever, tasked with driving foot traffic to their brick-and-mortar stores, as well as encouraging online purchases. To create a loyal base of repeat customers, retailers must provide a deeper connection to their brand through experience both offline and online, while also ensuring they're still delivering the convenience shoppers demand. It's about making the customer feel valued, and giving them a useful experience at every touchpoint. Striking this balance is difficult, but crucial to a brand's success.
-Mike Austin, co-founder and CEO, Fresh Relevance