How Retailers of All Sizes Can Use Retail Technology To Improve the Shopping Experience
Get great content like this right in your inbox.
Subscribe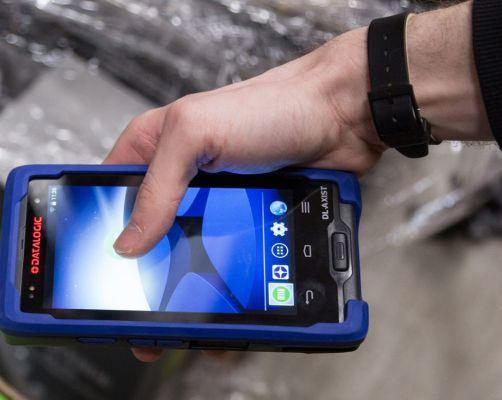 The online and in-store shopping experience has converged, driven by technology that was once only available to industry-leading retail enterprises. Now technology helps retailers of any size create the modern shopping experience customers expect — convenient, fast, and increasingly effortless. Image and vision technology is the key to offering "anytime, anywhere" retail shopping and fast and efficient delivery. 
From grocery to housewares, from one store to thousands, retailers must embrace and deploy technology to meet customer demands. Vision and imaging technology delivers these benefits for the enterprise and the customer by accessing more information with higher accuracy in real time. This real-time information enables an effective enterprise with end-to-end supply chain visibility from manufacturing to checkout, operating at peak performance, and delivering on customer expectations.
Vision and imaging technology benefits go beyond the supply chain as well. At the store level, image and vision technology improves inventory management, checkout efficiency, and loss prevention. Shoppers experience these benefits in the form of faster checkout, reduced frustration, and better pricing – if the technology is leveraged properly, across channels.     
RETAIL INVENTORY MANAGEMENT
Accurate inventory – and subsequent timely order fulfillment -- is critical to improving the customer experience. The ability to locate items accurately at locations throughout the supply chain provides the most complete and accurate inventory status, especially in today's world where each physical store must become an inventory location for in-person or online buying.
Imaging and identification technologies help retailers deliver on customer expectations efficiently. For stores, technology such as handheld imaging scanners and mobile computers, along with vision-based POS devices, ensure local inventory accuracy and visibility is maximized and each item is labeled individually and housed in a central data collection point. 
Vision and imaging technology also improves the checkout experience. A major barrier to faster checkout is the struggle to find an item's bar code for scanning. Technology reduces this frustration in two ways. First, vision systems can see items and identify them without relying on a bar code, instead using other visual cues such as packaging design, volume, shape, and weight to recognize the item using vision technology. Or, imaging systems can detect watermark bar code technology, embedded into an item's label or packaging, which enables a faster checkout process by making every surface scannable and improving readability.
This is especially helpful in self-checkout, where the customers are not used to handling the products – it has the additional benefit of eliminating customer dishonesty and code errors.
EASING

REVERSE LOGISTICS WITH VISION & IMAGING TECHNOLOGY
The increase in online shopping has also created a massive challenge for retailers in handling return items. Systems set up to accommodate traditional brick-and-mortar returns are not equipped to efficiently handle the rate of returns associated with online shopping. According to Shopify, brick-and-mortar shoppers return about 9% of their purchases, while online shoppers return about 20%. During the holidays, the online return rate surges to as high as 50%, depending on the industry, exacerbating the challenges.
Ideally, returns would be fully automated – a returned package comes off a delivery truck, flows into the warehouse, is validated, and gets routed to the appropriate location (e.g., back into inventory or to the right wholesaler) without manual handling.
Thankfully, the same technology that facilitates purchase and delivery can improve the customer experience by unifying multiple delivery or return channels for the consumer. Vision technology provides a unified approach so a customer can buy online, pick up at a store, and have the flexibility to return to a different store location than where the pickup was made. This flexibility reduces the hassles shoppers experience when buying or returning items.
However, handling the volume of returns generated is complex on several levels. In most cases, returned packages are not same-sized and orderly. Identifying the return quickly is the first challenge. There are a wide variety of shapes, sizes, and weights that could potentially be returned, making it difficult to identify where the label is located on the box. If a customer creates the label or if the label is not bar coded, the challenge is greater. Imaging systems can find and decode the label on packages using either bar code technology or optical character recognition (OCR) decoding. OCR technology reads the text and symbols on a label to identify the package.
To automate the returns process, several decisions must be made to determine the correct course of action. First, the return must be assigned an identification number, in most cases a Returned Materials Authorization (RMA) that is used to track the returned item.  Next, the system must track if the package was returned. Was the customer credited? Validation must occur to ensure that the correct product was returned in the correct box and determine if it can be placed back into inventory for the next customer.
The possibilities upon return are numerous. For example, consider a return of five pairs of shoes. They may or may not be in original packaging, may or may not be labeled with an identifying bar code, and may or may not be in the right boxes. They may or may not be viable for restocking. What cannot be returned to inventory needs to go to wholesalers to sell through discount channels. Each of these determinations must be made for every returned item.   
This is where vision and image technology becomes important, providing multiple layers of recognition to identify the incoming return.  Vision systems can identify items using OCR decoding.  OCR technology reads the text and symbols on a label (e.g., bar codes, address, ZIP codes, RMA) to identify the returned item. Video coding can be used by a remote person to enter the important information they see on the package into the system, allowing the item continue through an automated returns process.
-Nick Tabet, VP, Product Marketing, Datalogic & Darrell Owen, VP, Retail Sales Support, Datalogic
Nick is responsible for leading Datalogic's Product Marketing group for fixed retail and transportation and logistics scanning applications to develop market-leading solutions for supermarket, grocery, mass merchandise, and drug stores as well as courier, express, and parcel logistics companies.
Darrell has over 30 years of experience in the development and implementation of industrial automation systems for manufacturing, transportation, distribution, and warehousing.  He currently supports field teams implementing supply chain solutions at retail enterprises.
Datalogic is a global leader in automatic data capture and industrial automation markets and a world-class producer of bar code readers, mobile computers, sensors for detection, measurement and safety, vision systems, imaging technology and laser marking systems. Datalogic offers innovative solutions for a full range of applications in the retail, transportation & logistics, manufacturing and healthcare industries. Datalogic products are used in over a third of the world's supermarkets and points of sale, airports, shipping and postal services.