How Retailers Can Harness the Power of In-Store WiFi Analytics
Get great content like this right in your inbox.
Subscribe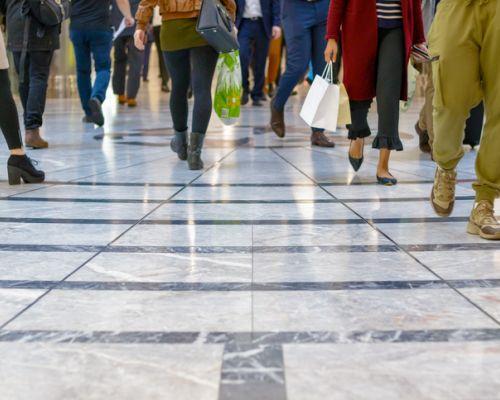 Think of free retail WiFi as a magnifying glass that zooms in on customer behavior to learn who they are and how they act in stores. It allows you to be more adaptable when it comes to using raw data so that you can implement best practices to help boost sales. From optimizing merchandise placement to loyalty schemes, here's how retailers can use in-store WiFi analytics.
Through the use of data, retailers can analyze:
What proportion of passers-by enter the store.

The busiest times in-store.

Where shoppers enter and exit the store.

How shoppers move around the store, where and how long they dwell.

The proportion of new customers, loyal customers and lapsed customers.

How customers respond to marketing campaigns and more.
Store Layout
WiFi analytics can document how visitors behave inside the location, where they spend most of their time, the patterns they create when roaming around, areas that capture interest and much more. By analyzing those patterns that visitors might commonly follow, you can use this information to make relevant changes to the store layout based on their behavior.
Use Data to Change the User Experience
By having and owning WiFi analytics, you can use this information about your users from the WiFi to amend their user experience (UX). This can include aspects ranging from the banners that'll instantly grab their attention to the images that they'll have a genuine interest in.
For example, you might learn that 80% of your shoppers are females aged between 18-25. So, you could schedule female beauty products on the UX rather than generic products or images and banners they'd have no interest in.
Advertising
Whether it's general or targeted, retailers can use advertising to either push certain products to visitors or use the digital space to increase revenue and engage with customers. For example, advertising space can be sold to vendors to display traditional ads or even offering rewards for watching videos.
In-store analytics can also help you to offer certain types of special offers as customers will be happy to receive targeted marketing if they think it'll lead to them saving money on the products and brands they want.
Loyalty
To ensure customers return, in-store WiFi analytics can be used to boost existing loyalty schemes by integrating them with the WiFi. It allows users to log-in using the same credentials to create a unified experience.
The analytics can be sent to your CRM or integrated with your marketing campaign platforms, where you can create tailored offers to customers based on information gathered through the WiFi.
However, to use WiFi analytics to your benefit, you need to pick a solution that allows you to own the data you use.
-Rees Flynn - head of Retail at WiFi SPARK
Rees has a particular specialism in telecoms and takes great pride in helping his customers create a solution that enables them to get the most value from their WiFi. He uses his commercial nous and years of experience in the IT sector to ensure that his customers receive the highest level of service.