10/30/2017
How to Turn E-Commerce Marketing Pain Points into Revenue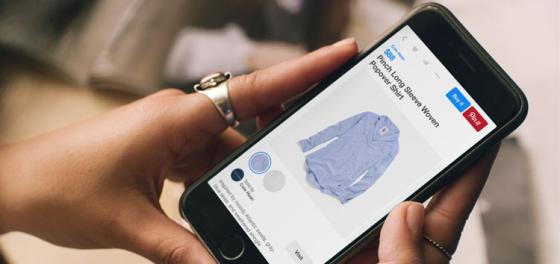 Consumer behavior has changed drastically over the last several years due to the increased use and dependence on e-commerce. While an opportunity for some, for traditional brick-and-mortar retailers that are just beginning to adopt an e-commerce strategy, the road to revenue can seem daunting.
The good news is that the e-commerce revolution has created a new digital approach for marketers to better identify, monitor and engage with potential and existing customers online - if we're able to make sense of the wide range of data that we now have access to. To alleviate the bottlenecks of information that can interfere with a company's go-to-market strategy, identified below are tactics to turning three common e-commerce marketing pain points into profits.
Identifying Your Best Customers
As a business grows and expands, it's imperative to target a strategic customer base by approaching the right consumers with relevant content, incentives or updates. By identifying your target audience and engaging with them in an authentic way, marketers are in a better position to convert shoppers into life-long customers.
Marketers can better identify their high-value customers by understanding and sorting the data behind each customer's browsing and purchasing history. Having access to actionable insights allows marketers to strategically determine the minimum incentive needed to turn an online browser into a buyer. For example, if you have a shopper who visits your website continuously, but never makes a purchase, you might consider sending that shopper a coupon or discount code to entice them to purchase the item or service of interest. Additionally, a shopper that makes a routine purchase every couple of months should receive a reminder days prior to their typical purchase timing.
Understanding Cross-Channel Promotion and Coordination
The State of Retailing Online 2017: Key Metrics, Business Objectives and Mobile report, released earlier this year by the National Retail Federation's Shop.org division and Forrester found that digital touchpoints impacted an estimated 49% of sales, including in-store sales. Therefore, marketers need to develop a robust and coordinated campaign that attracts and engages with consumers where they feel most comfortable searching and buying their products and services (i.e. mobile, tablet, in-person, etc.).
However, marketers need to be cautious when blasting campaign materials to customers. If not thoughtfully coordinated, customers may begin to question the intentions of the approach and could be turned off by the brand altogether. With more ways to engage with consumers, via apps, email, social media, mobile devices or in-person, etc. the marketing industry has created a thin line between too much outreach and lost opportunities if they don't pursue every channel available to them.
Massaging the Relationship
As your business acquires new customers, a wealth of customer information will often build up across your enterprise. Without the appropriate tools to manage this influx of customer information, many marketers will leave this data untouched instead of psychoanalyzing the leads to gain additional insights into your customers' interests. In today's e-commerce world, consumer data is key to refining your marketing efforts to create more personalized consumer journeys.
In order to keep customers engaged with your brand, companies need to routinely interact with them in creative ways, only sending relevant information that pertains to their interests and buyer personas. Once a repeat customer has been identified, marketers should develop a set of rules for when and how to interact with loyal customers to keep your brand top-of-mind, but not appear too aggressive.  When effectively executed, this customized approach will lead to improved customer experiences, increased retention rates and optimized ROI.
The pain points highlighted above can drive improvement for e-commerce retailers and will certainly help enhance their go-to-market strategies. While the e-commerce transformation continues to create new digital approaches to reach and engage with consumers, marketers must remain competitive by focusing and utilizing data, and the deep consumer learning it can provide, to nurture both new and existing shoppers.
-Al Corona, CEO of TouchCR