Hudson's Bay Is Full Steam Ahead on Its Transformation Plan
Get great content like this right in your inbox.
Subscribe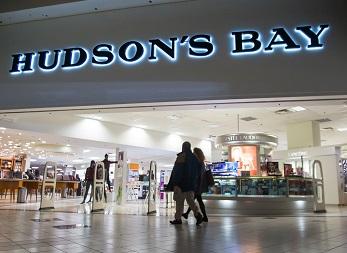 Hudson's Bay continues to feel the pressure from the changing retail dynamic, but there is hope on the horizon. The retailer is investing in its digital prowess to connect with shoppers, streamline operations and grow the bottom line.
While the international retailer saw comp store sales increase 1.2% year-over-year in Q2, a major improvement from Q1's 2.9% reversal, Hudson's Bay leadership team is still disappointed in its recent performance. While much of the department store segment is struggling, HBC is dedicated to setting the standard for success with strategic investment in key areas of the business.  
"There is a dialogue that the Internet is killing department stores," Hudson's Bay CEO Gerry Storch said on a recent earnings call with analysts. "We all hear and read it. And we know that there is truth to the fact that there is a threat from the Internet in general. But the answer can't be to disinvest in the business. The answer is to invest to make the department store experience better.
"When I talk to Internet only people, they are jealous of our service. They're jealous of our fitting room. They're jealous of things that we can only have because we are a brick-and-mortar retailer."
The help improve the brick-and-mortar experience the iconic retailer has embarked on a transformation plan designed to improve both in-store and online operations, and save the company money with increased efficiencies.  
 "Through streamlining operations, increasing efficiencies and leveraging scale, we'll be realizing more than $350 million in annual savings when the plan is fully implemented by the end of fiscal 2018," said governor and executive chairman Richard Baker. "We expect to realize approximately $170 million in savings during fiscal 2017 with most of these savings occurring in the second half of the year. I believe that we remain well-positioned to succeed in the long term."
 
Below is a look at what Hudson's Bay has been up to in three key areas: digital, stores, and supply chain. As the retailer looks to not only execute on its transformation plan, but supercharge the customer experience.  
Digital
Hudson's Bay digital sales at its department store banners grew by 20% in Q2. With continued growth on the horizon, the retailer has begun unifying its back-office systems across its brands to simplify operations.
In Q2, Lord & Taylor moved onto the same online platform as Saks Fifth Avenue and Saks OFF 5TH, with Hudson's Bay expected to migrate over in early 2018.
"Using a combined platform across North America allows us to leverage the same infrastructure across all of our banners, improving our ability to test and implement new features," Storch said.
The investment theme continues at the brand level as Saks has introduced shareability and styling functionality to its mobile app to help merge the physical and digital shopping experience.
Investing in the Store
Hudson's Bay is still stalwartly committed to its physical presence. Below is a quick look at its latest in-store developments:
Introduced Saks OFF 5TH in Germany.

Building a differentiated in-store experience with pop-up shops, food areas and wellness activations.

Launched the justBobbi Concept Shop at Lord & Taylor in New York.

Opening of Topshop and Sephora store-within-store concepts at multiple Galeria Kaufhof stores in Germany.

$250 million transformational renovation at Saks Fifth Avenue New York City flagship.

Opened 7 Saks OFF 5TH stores in Q2, 5 in Germany.

Opened first store in the Netherlands, continues to build out its first 10 stores in the country.
Fulfillment
As Hudson's Bay continues to grow its digital offerings it must invest in its fulfillment infrastructure to ensure consumers quickly and seamlessly receive their online orders.
One way Hudson's Bay is shortening the last mile of delivery while keeping fulfillment costs to a minimum is the introution of buy online pick-up in-store at Saks 5TH Ave. The retailer plans to roll out the service at Lord & Taylor and Hudson's Bay over the next few month.
"This is one of the most important of the all channel models where they buy on the website but pick it up at the store," said Storch. "That's a very different set of economics from when we ship it to them at their home. That has negative economics because store fulfillment is the most expensive fulfillment compared to distribution center fulfillment."
While buy online, pick-up in-store has the potential to be a low-cost game-changer for the luxury retailer, it is not without challenges. Hudson's Bay needs to address the operational concerns and train staff to handle the new offering.
"It's actually a pretty complex model that we are getting our arms around," said Storch. "I think every day we understand it better. The answer I give the team all the time is that in order to win it's not simply a matter of getting better online and getting more efficient, we have to be better in stores too."
In addition to its in-store fulfillment enhancements, the retailer is investing in its distribution centers to keep product flowing seamlessly from the retailer to the consumer. In 2016 the retailer installed a case shuttle system at its Canadian distribution center, and is in the midst of the installation of the robotic technology at its Pottsville, PA fulfillment center.