IBM and SAP Team Up
Get great content like this right in your inbox.
Subscribe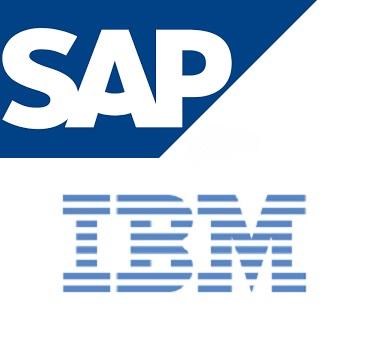 IBM and SAP have teamed up to provide a co-innovated solution for the retail and consumer packaged goods industries to help both increase profitability and improve the consumer experience.
The solution uses near real-time data to markedly improve planning and execution in the physical store. Unique data sources, such as IBM's Metro Pulse, flow through SAP Cloud Platform to provide insights that can be acted upon almost immediately. All of these transformative insights for better decision making are fueled by live business, unique near real-time market-demand signals and a digital core that helps make the execution possible.
This is the first plan for an industry focused solution resulting from the two companies' digital transformation partnership announced last year. It is one of several industry-specific digital solutions currently in development. It also expands upon the investment IBM has made in retail and consumer packaged goods customers with SAP S/4HANA industry solutions. The two companies also intend to collaborate on SAP Model Company services, a prepackaged, ready-to-use, end-to-end reference solution that can be customized to meet specific line-of-business and industry needs to accelerate the time to value.
"SAP S/4HANA, coupled with access to rich, hyperlocal data understood and reasoned by IBM's cognitive services, can provide consumer product and retail business users across the C-suite with the specific insights to gain a competitive advantage in major markets," said Laurence Haziot, IBM global managing director and general manager consumer industries.
IBM Metro Pulse uses IBM's cognitive services to provide hyperlocal insights around weather, events, traffic and demographics and helps address key industry challenges such as on-shelf availability and demand forecasting accuracy. During trials of this cognitive technology across more than 100 stores in multiple American markets, the solution improved forecasting accuracy of volatile, hard-to-forecast products by 75%.
SAP's expertise will bring together the various unique data sources into the SAP Cloud Platform, including data feeds from IBM's cognitive capabilities, allowing retailers to identify and take near-immediate action on these new insights to help improve business performance.
"Through this exciting collaboration between SAP and IBM, retailers and consumer products companies today can respond with speed, precision and confidence to locally relevant events," said Lori Mitchell-Keller, global general manager, consumer industries, SAP. "SAP S/4HANA includes capabilities to enable users to execute end-to-end business processes in ways that other systems cannot."