INDOCHINO Continues Retail Expansion With Four Stores Opening This Summer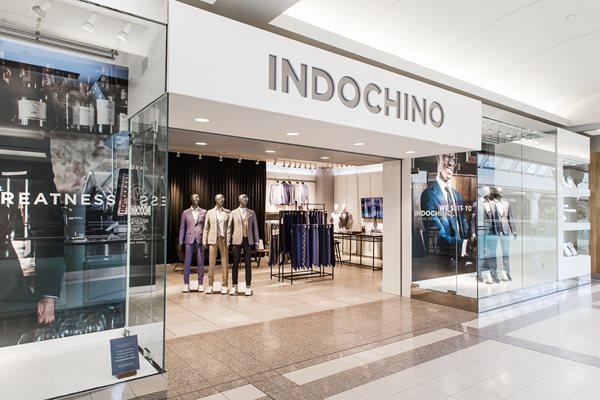 INDOCHINO will open showrooms in four major cities in the United States this summer, continuing to scale its innovative and profitable omnichannel business. At the same time, the company is pleased to announce 57 percent year-over-year net revenue growth over the past six months, after finishing 2016 with 54 percent year-over-year growth.

On July 7, INDOCHINO will add a second New York location in the heart of the city's Financial District, directly across from the New York Stock Exchange. On July 14, it will open a flagship store in Chicago at The Shops at North Bridge in the popular River North District. On July 21, the company will enter Washington, D.C., and open a flagship at the upmarket Tyson's Galleria in the suburb of Maclean, Va. Finally, on Aug. 11, INDOCHINO will open its doors to men looking to suit up in style at King of Prussia Mall, located outside Philadelphia.

The new stores are opening due to an overwhelming demand for more INDOCHINO brick-and-mortar locations and are in line with its retail expansion plans. The company's current showrooms in New York and Philadelphia are consistently reaching capacity. New markets of Chicago and Washington, D.C., represent two of the company's largest online customer bases.

"In the span of a month, we will almost double the number of our U.S. locations as we continue to change shopping habits and bring our unique showroom experience to men across North America," said Drew Green, CEO of INDOCHINO. "We've been prudently searching for the perfect locations to become available and are confident that launching all stores in quick succession will better serve our growing customer base while continuing to build a strong brand presence."

INDOCHINO, the first company to offer mass customized apparel online, opened its first permanent brick-and-mortar showroom in 2015. The four new U.S. showrooms closely follow three new Canadian locations in Edmonton, Calgary and Greater Vancouver, which opened in April 2017, and will take the total retail number to 17 across North America.

The announcement comes as the company posted outstanding growth and profitable results for the previous six-month period between Dec 1 2016 and May 28 2017, compared with the same period last year.

Highlights for this year-over-year period include:
Net revenue increase of 57 percent
Gross margin improvement of 1100 basis points
INDOCHINO's customer base grew 43 percent
Ad spend increased by 18 percent and non-showroom global headcount grew by just 13 percent
Both EBITDA and net income is on pace to improve by more than $11 million in 2017
"It's been a stellar year of profitable growth and we're committed to keep growing the business in a strategic and sustainable way as we offer men around the world personalized clothing at unprecedented value," Green continued. "We've inspired a new way for men to shop by providing a realistic and affordable alternative to ready to wear. I'm inspired every single day by my colleagues in North America and China who have worked tirelessly to build this incredible movement."