Influencer Marketing: Look (and Calculate) Before You Leap
Get great content like this right in your inbox.
Subscribe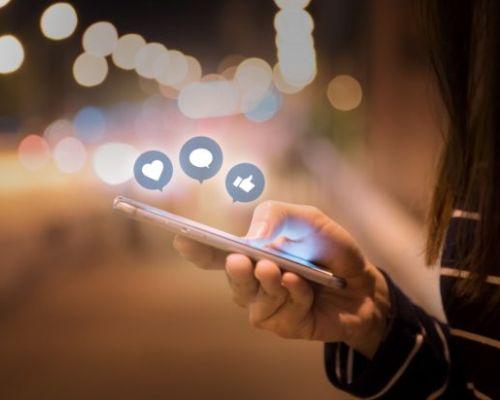 It seems like nearly every brand is jumping into influencer marketing. Since influencer marketing didn't exist a few years ago, the boom is remarkable. And that growth is expected to continue: MediaKix estimates the influencer marketing industry will be worth $5-$10 billion by 2020.
Brands are finding that it makes a difference. More than 90% of brands that used influencer marketing in 2017 found it to be effective (Linqia).  According to Business Insider Intelligence, the engagement rate for influencers is higher than that of brands (5.7% vs. 2-3% brand engagement on Instagram in 2018).  What's more, influencers are driving shopping behaviors and purchasing decisions.   
That said, no one should be spending their marketing budgets on influencer marketing because it's trendy – those decisions should always be led by strategy backed by measurement and data. Below are a few things to consider when creating a successful and measureable influencer campaign.
Measure Twice, Campaign Once
Influencer marketing should be treated with the same rigor as any other marketing investment – tied to brand objectives. Criteria for success should be developed at the outset.  We suggest establishing KPIs within two categories: hard business drivers such as sales, conversion, lead generation, trial and advocacy; and engagement drivers such as reach, shares, views, likes, sentiment, comments, web traffic (CTRs) and volume of conversation.   
For example, Mastermind Marketing recently executed a YouTube Influencer Marketing program for a major home improvement retailer. We carefully selected influencers based on their planned content, channel track record, number of subscribers, flexibility of adding branding, and most importantly, creating influencer-customized landing pages to drive conversion.  The results were more than 6 million engagements and CTR/conversion that provided a triple-digit ROI.  And these results will continue to grow over time, because the content is relevant year round.
It's important to institute measurement tools from the outset that will help the team evaluate results against the investment. What you learn from campaign measurement also can inform the development and execution of the next one. It's best to apply statistical financial modeling to every KPI, which shows ROI for every initiative.
All Influencers and Approaches are Not Created Equal
Once influencer marketing has been determined to be the best approach within an integrated marketing mix to achieve the objectives, the next step is deciding what social platforms and influencers should be engaged to provide the best results. We focus efforts across three categories for maximum impact:
Paid

: the example that most likely comes to mind, these influencers are often category subject matter experts and can include everyone from high-profile celebrities and highly paid Instagram superstars to micro-influencers with specific expertise or local, regional or niche influence. Recently, we've seen more companies shy away from using high profile influencers and instead focus on micro-influencers with great impact. Take Macy's as an example, which is leveraging employees as social influencers to create awareness of products and build stronger connections to the Macy's brand.

Earned

: these influencers resemble reporters in terms of outreach and relationship development.  Campaigns targeting these influencers may offer exclusive access such as new product sneak peaks and also executives for interviews.  This high-touch access allows earned influencers to develop unique content to help drive engagement. 

Owned

: often overlooked, we view all company's internal employees as influencers.  By activating an internal social audience this offers brands an incredible audience reach and trust in the marketplace.  It is essential with this approach to have guidelines in place, approved content libraries, and adequate training.
Which category performs best? At Mastermind, we believe there is no single formula for success. Businesses should consider all three categories and utilize each in combination to achieve the campaign goals. But what's critically important is believability, which is paramount to the degree of success. The Kardashians perhaps would not be a good choice for a DIY project, but they could be supremely effective for new beauty treatments.
So, should brands use a regional micro-influencer? A celebrity? Internal brand ambassadors? Or a paid or earned approach? The most effective mix depends on the marketing objectives.
Leave It to the Experts
Just like any marketing effort, influencer marketing requires strategy and expertise. If you're unsure how to successfully implement an influencer campaign on your own, consider working with an experienced agency partner. Look for an agency partner with a proven track record that includes both breadth and depth in working with influencers as well as sophisticated technology to measure your results and determine true ROI.
Your partner should utilize multiple platforms and first-person relationships to incubate influencers, ensuring their influencer database is more than transactional. Using a data-based evaluation helps ensure those measurable results. 
Influencer marketing is a valuable marketing tool, but there's a need to approach it with the same rigor as any other marketing strategy. Before making a significant investment of your marketing dollars in an influencer campaign, take care to make sure you get the business results you seek.
Dan Dodson is CEO at Mastermind, Inc. Mastermind provides thinking that drives results for leading marketers. It has over 30 years of experience in dozens of industries helping involve people with brands in ways that inspire them to take action. Mastermind has a total, data-driven approach that drives brand consideration, trial, loyalty, and advocacy. The company has extensive marketing expertise in Content, Digital, Influencer, Social, Promotion, Channel Optimization, and Contingency Communications. This allows Mastermind to create and execute multi-dimensional campaigns that drive results. More information about Mastermind, Inc. is available at its website: www.MastermindMarketing.com.