05/23/2018
JCPenney CEO Jumps Ship for Lowe's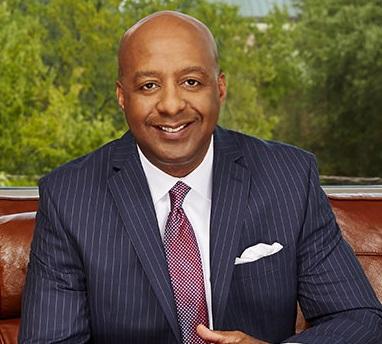 Lowe's Companies announced that Marvin R. Ellison has been named president and CEO, effective July 2, 2018. He will also join Lowe's board of directors at that time.
Ellison succeeds Robert Niblock, who previously announced his intention to retire. The Lowe's board has also appointed Richard Dreiling, a director of Lowe's since 2012, as chairman, effective in July.
 "It has been an honor to serve as Lowe's chairman, president and CEO," Niblock said. "I am confident in the company's prospects for growth and value creation under Marvin's leadership. I know that Marvin's deep appreciation for Lowe's culture, people and customers make him the ideal choice to serve as this great company's next leader."
As a 30-year industry veteran, Ellison brings significant leadership and operational expertise to Lowe's, including experience managing a large network of stores and associates as well as insights and perspectives on managing global logistics networks.
"I am thrilled to take on the role as Lowe's next president and CEO," Ellison said. "Working closely with Lowe's board, management team and the more than 310,000 talented employees, I believe we will not just compete, but win in today's complex retail environment. Together, we will leverage Lowe's omnichannel capabilities to deliver the most simple and seamless customer experiences as we execute with purpose and put the customer first in everything we do."
Ellison currently serves as chairman and CEO of J C Penney, where he implemented a turnaround strategy which has improved the company's balance sheet, increased store productivity, optimized operations and grown key categories. He also has an extensive track record in the home improvement industry, having spent 12 years in senior-level operations roles with The Home Depot, where he served as executive vice president of U.S. stores. At The Home Depot, Ellison oversaw U.S. sales, operations and Pro strategic initiatives, dramatically improving customer service and efficiency across the organization to serve both do-it-yourself and professional customers.
"Attracting Marvin is a great win for the entire Lowe's team," said Marshall Larsen, lead director of the board. "Marvin is an experienced retail CEO with extensive expertise in a complex omnichannel consumer-facing company. Marvin joins Lowe's at a critical inflection point as we work to enhance our competitive position and capitalize on solid project demand in an evolving consumer environment."