JDA and dunnhumby Partnership Continues to Evolve
Get great content like this right in your inbox.
Subscribe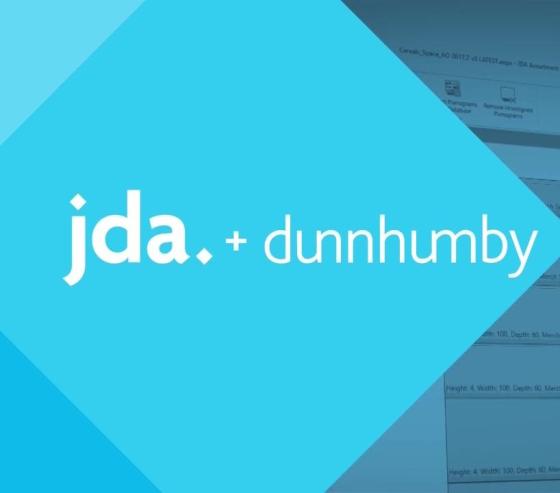 Last year JDA and dunnhumby combined their industry-leading expertise to provide their customers with deep analytics insight melded with actionable merchandising strategies and decisions. 
The partnership continues to evolve and the two solution providers are collaborating to drive both the industry and their individual capabilities forward. Further solidifying their co-innovation efforts, the partners have been leveraging JDA's new experience center as an innovation hub and a proving ground to test their new analytic-fueled revolutions since it opened this spring.  
Dick O'Brien, senior solutions marketing director, JDA Software talked with RIS about the evolving partnership and where the relationship is headed:
RIS: Can you share any major wins since the partnership was announced last year?
O'Brien: We have gone from two solutions that had potential to work together, to a two-way intelligently connected joint solution [Assortment Optimization Powered by dunnhumby]. In addition, we have been working together over the past year to identify additional solutions that can benefit from the joint capabilities of dunnhumby and JDA.  For example, together we are now developing a prescriptive and cognitive retail planning solution that incorporates the voice of the customer into business strategies and decisions. In addition, we have gone from working on known and existing clients to marketing to new clients
RIS: How has the culture of the two companies been enhanced by the new partnership?
O'Brien: The relationship between the two core teams while working on the partnership has bled into the rest of both organizations and further facilitated the partnership in achieving client success. We have begun to collaborate and share information and thought leadership outside of our joint-offering topic. The trust and respect between each business is ever increasing from an already fantastic base. We are also working with each other on topics such as diversity (i.e. JDA's Women in Supply Chain and dunnhumby's Women in Data Science initiatives) to look at how we both face into the challenges we respectively encounter.
RIS: What is the next stage in the evolution of the partnership?
Looking forward, we will continue the journey toward a data-science-driven category-management client offering. We plan to explore even more areas where the application of customer data science can add incremental value to the JDA supply chain ecosystem and where decisions within it become less gut, more science.