John Phillips of PepsiCo to Headline 2018 Retail & Consumer Goods Analytics Summit
Get great content like this right in your inbox.
Subscribe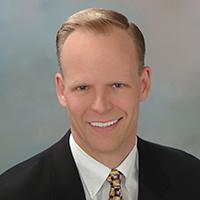 RIS and Consumer Goods Technology (CGT) are excited to announce that John Phillips, SVP Customer Supply Chain & Global Go-to-Market at PepsiCo, will be the Keynote Speaker at the 2018 Retail & Consumer Goods Analytics Summit (RCAS). Phillips  will be at RCAS to discuss a variety of cutting-edge technologies that are poised to disrupt the traditional retail and consumer goods industries and the potential they have for driving deeper understanding of the enterprise, the marketplace and the consumer.
The 5th annual Retail and Consumer Goods Analytics Summit will be held April 25-27 at The Drake Hotel, Chicago, IL. This event brings together retailers and consumer goods executives to discuss ways to better leverage analytics to improve collaboration and consumer engagement. Attendees both gain insights into techniques, technologies, and best practices that will improve sales and marketing, merchandising, supply chain, new product development and other key business initiatives.
Phillips has been with PepsiCo for over 30 years, having worked his way up from route salesperson. In his current role, he is responsible for working with PepsiCo's largest customers on supply chain and collaboration initiatives to drive both effectiveness and efficiency across the shared supply chains. His team also leads PepsiCo's internal network strategy design.
Speaking of the disruption in the consumer goods industry, Phillips said, "Every week, we read news articles, tweets or blogs about new technologies that have the potential to disrupt our business and personal lives in profound ways. Many of these new technologies are impacting the CPG industry and dramatically changing the way consumers research and shop for products. These changes are also impacting CPG supply chains and the methods in which manufacturers and retailers get their goods to market. The digital revolution before us presents enormous opportunities and challenges across the end-to-end consumer value chain."
At RCAS, Phillips will share his perspective and insights on some of the technologies that have the greatest potential to drive dramatic change across the CPG consumer value chain, from smart shelves to IoT devices, wearables to image recognition. This promises to be an exciting and thought-provoking session exploring how industry leaders can leverage these technologies to be at the forefront of driving transformational change in their organizations.
"John Phillips is one of the premier thought leaders in the consumer markets industry and PepsiCo is a world-class, world-renowned, forward-thinking organization," said Albert Guffanti, Brand Director of CGT. "I can't think of a better way to kick off the 5th annual Retail & Consumer Goods Analytics Summit, which promises to be a truly innovative event."
Phillips will present the opening keynote "Data-Driven Growth: Bits and Bytes that WILL Disrupt Your Business" on Thursday, April 26, 2018.  
For more information, to view the full agenda, or to register for the event click here.