The Key to Enhancing Your Customer Experience Program
Get great content like this right in your inbox.
Subscribe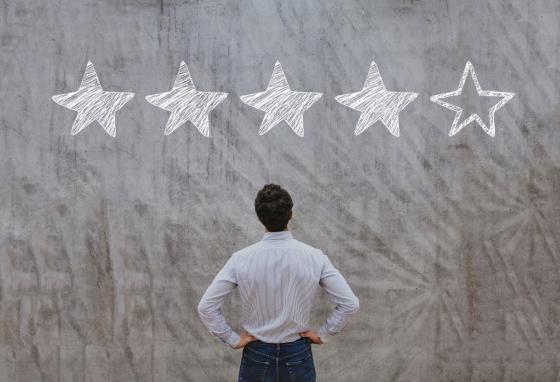 After months of gaining internal buy-in and proving early ROI, you've completed the lengthy and challenging process of launching your customer experience (CX) program. Now what? The next task becomes improving and enhancing the actual customer experience, which may not be as complicated as you think. The key is making use of business data from multiple sources – and not just one – in order to add depth and additional insights. Specifically, by leveraging data from the Voice of the Customer (VoC) surveys, Voice of the Employee (VoE) surveys and loyalty programs, retailers can deliver a better customer experience, engage employees and drive meaningful business change. By honing in on every touchpoint and integrating more sources of data, retailers can develop a more rounded approach to dealing with their customers.
Voice of the Customer
Step one to enhancing your customer experience is to listen directly to the voice of the customer. There is nothing more tangible than the direct feedback your customers share through surveys. As customers' needs and wants constantly evolve and expectations grow higher, it becomes imperative to deliver a convenient, personalized service. In-store surveys, post-purchase surveys and even phone surveys can all be deployed at various times throughout the customer lifestyle to capture meaningful insights. But care must also be taken not to over-survey customers, causing them to disengage. It's a delicate balancing act.
Listening to the Voice of the Employee
With the core focus on customer feedback, it's easy to deprioritize employee feedback, but your associates are an incredibly rich resource when it comes to understanding and enhancing the customer experience. What do customers really think of the new store layouts? Are long lines causing customers to ditch their baskets and shop elsewhere? Employees are the ears and eyes of the customer experience, with hands-on knowledge and insights that can help your brand improve processes and identify problems – many that you might never have known existed. From their day-to-day work entrenched in processes, employees can help you uncover why repeated issues are happening. It's in your best interest to hear them loud and clear, so give them the vehicle to provide candid and regular feedback. Be sure to close the loop with them, too. Employees will feel empowered when they know their feedback is being put to good use and they are making a difference.
Loyalty Programs
There are numerous touchpoints in the customer lifecycle. Browsing, intent, purchase, delivery and repeat are all crucial steps where customer loyalty is most often won or lost. Customer loyalty programs are a great way to drive repeat purchases while capturing key insights from your target audience. In the eyes of your customers, loyalty programs promise savings and recognition and improve their engagement with the brand, making this group of loyalists a key voice to listen to. They are a group that utilizes your brand regularly, making their frequency of interactions higher, implying they have more feedback to share. Invest in a robust loyalty program that makes it easy to identify your VIP customer group. By engaging with them regularly, capturing their feedback and acting on it, you can enhance your CX program.
Bringing it all Together
While it's useful to look at data gleaned from VoC, VoE and loyalty programs individually, it's important to integrate VoC and VoE data to build deeper insights that will drive smarter investments, boost customer loyalty and increase revenues. Additionally, ensure you bring in data from other business sources, such as call center records, CRM data and market insights. Some forward-thinking retailers are using the VoC through the employee. Using employees to report on the customer experience not only provides insights from informed members of frontline teams, but it engages those teams by demonstrating that they hold the power to improve the customer experience.
Enhancing your customer experience might seem like a multi-faceted, intangible and even baffling process, but it can be accomplished by incorporating multiple sources of data. Your customers, your employees and your loyalty program are often telling you the same thing, just from different perspectives. Engage with those groups regularly and in a way that best meets their needs to capture deeper insights and make the right decisions with more confidence. By sharing those findings proactively across your organization and developing actionable plans, you can move the needle on enhancing every customer's experience with your brand.
-Phil Durand, Director of Customer Experience Management, Confirmit