Layoffs at Amazon and Barnes & Noble
Get great content like this right in your inbox.
Subscribe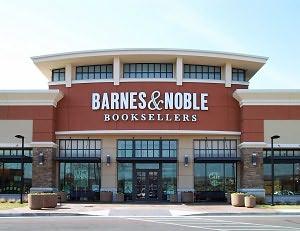 Amazon is laying off hundreds of employees, with the cuts primarily focused on the e-commerce giant's consumer retail business, the company confirmed with sister publication Progressive Grocer.
According to The Seattle Times, the cutbacks will affect several hundred at the company's Seattle headquarters and hundreds elsewhere across its global operations. The cuts come after a hiring binge that took the company's Seattle head count to more than 40,000 people, from just 5,000 in 2010.
The Times said according to several employees, the rapid growth of the last two years left some units over budget and some teams with too much staff for their work. 
In a statement to The Times, Amazon acknowledged the cuts.
"As part of our annual planning process, we are making head count adjustments across the company — small reductions in a couple of places and aggressive hiring in many others," a spokesman said. "For affected employees, we work to find roles in the areas where we are hiring."
Meanwhile, CNBC reported Barnes & Noble is laying off lead cashiers, digital leads and other experienced workers in a company-wide clearing. The news came abruptly for many workers who showed up Monday morning at various Barnes & Noble locations to be notified that they no longer had a job, people told CNBC, but the number of affected workers has not been determined.
"[Barnes & Noble] has been reviewing all aspects of the business, including our labor model," a spokeswoman told CNBC about the layoffs. "Given our sales decline this holiday, we're adjusting staffing so that it meets the needs of our existing business and our customers. As the business improves, we'll adjust accordingly."
The bookstore retailer also named Timothy Mantel its new chief merchandising officer this week.  Mantel, whose appointment is effective immediately, will be responsible for driving sales and profitability in all areas of merchandising within the company. He previously held the role of CMO for GNC Corporation, where he led a $2.6 billion product portfolio and helped relaunch the company's business model. Prior to that, Mantel was SVP, Food, Household Essentials and Food Service at Target Corporation, where he led a $20.9 billion merchandising group with 19 teams and 320 employees. He directed strategic repositioning of the business to achieve online and store growth, as well as overseeing assortment planning, store presentation, marketing and pricing.