05/09/2017
Learn About the Future of Omnichannel Retail From Crate and Barrel's COO
Michael Relich is the Chief Operating Officer of Crate and Barrel, where he is responsible for corporate operations and oversees the IT, sourcing, Supply Chain and International teams, as well as Crate and Barrel's business-to-business and outlet strategies.
Prior to joining Crate and Barrel, Relich was the Chief Operating Officer of GUESS?, Inc., where he was responsible for leading GUESS' global operations and driving long-term strategic growth initiatives. Prior to his appointment as COO in 2013, Relich, served as the CIO for GUESS?, Inc., where he was responsible for building the system infrastructure that enabled the company to grow to become a $2.5 billion global operation with over 1,700 stores in 87 countries.
Relich has more than 30 years of retail operations and systems experience. His previous roles include Chief Information Officer and Senior Vice President of IT and e-commerce for The Wet Seal and Senior Vice President, Engineering at Freeborders, Inc., where he was responsible for the management of two software labs developing collaborative, Java-based e-commerce applications, in addition to holding senior IT positions in Homebase and Broadway stores. 
Relich is a 2013 MIT CIO Leadership finalist. RIS News recently ­­­had the pleasure of recognizingMasood'scontribution to retail by naming him to the "Top 10 Movers and Shakers in Retail."The following is an exclusive Q&A with the high-ranking retail exec:
Q&A With 

Michael Relich, Chief Operating Officer, Crate and Barrel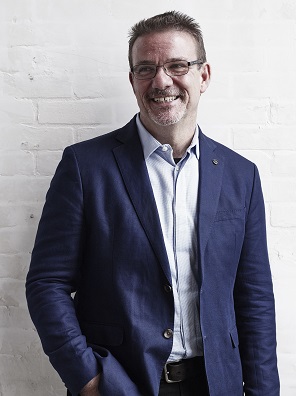 RIS News: What is your biggest accomplishment to date in the field of retail technology?
Michael Relich: I have worked with retail technology for over 30 years and have done many things I am proud of. A couple of that I am most proud include a Retek/Oracle retail implementation that included all of their products to replace aging mainframe systems. The entire project was completed in 18 months (on-time and on-budget) just using internal staff and a few independent consultants. I didn't use a systems integrator and was told I would fail but we made it work. However it was a crazy project that I would never attempt again.
The second project involved creating a retail analytics applications that combined over a dozen dashboards into one integrated application with drilldowns that went live just six months after the introduction of the iPad. We worked closely with Microstrategy in the development of their mobile tool for this project. What made this application unique was the combining of traditional analytical dashboard data with rich media from e-commerce (product and store pictures) to give merchants a visual analytical view. The application was used by all of the merchants and field teams and replaced paper reporting. This application was the subject of a study by a MIT professor and propelled me to be a finalist for the MIT CIO award in 2013. I have served as a judge for the award for the past 4 years.
RIS News: What new/emerging technology are you working on now?
Relich: At Crate we are working with a San Francisco-based start-up (Outward) on some very cool 3D technology to power the visualization of furniture on our website, as well as plans to use it for room design and plans in the stores. What sets it apart is that it involves 3D scanning of our furniture items instead of 3D rendering of individual pieces. We only need to scan a couple items with say a basic frame shape, in addition to all of the fabrics. We can then use the basic frame shapes to display items of various sizes (for example a sofa is offered in 3 sizes, we scan once and can simulate the other sizes) and apply fabrics on the fly. Not only does this save an incredible amount of time and expense over traditional rendering approaches, it allows for the possibility of combining the 3D attributes of items with sales data and apply machine learning to determine attributes of best sellers that can be used to influence line development.
RIS News: The title of the piece is "Influential: Top 10 Movers and Shakers?" How do you influence you team? Is there a favorite piece of advice you like to give to get the most out of your staff?
Relich: I always encourage the IT staff to not just be technology geeks but to understand the business better than the users. I push them to be innovative and find creative ways that IT can propel the business. The way to progress in retail isn't in the huge multi-year, million dollar projects but in iterative projects involving new technologies - especially in omnichannel. There are a lot of really cool start-ups that love to team up with brands to test their products.
RIS News: Who was the biggest influence on your career and helped you get where you are today?
Relich:My biggest mentor in retail is Carlos Alberini who is currently CEO of Lucky Brand Jeans. I had the good fortune to work for Carlos for 8 years at Guess. He taught me how to look at all aspects of retail from a financial and operations perspective while having full trust in me to implement the necessary technologies needed to grow the business.
RIS News:What key pieces of technology do you believe are having the biggest influence on the retail industry today?
Relich:Machine learning by far will have the biggest impact in retail in the future. It is already being used in some aspects of retail planning and web marketing today but it's in its incipience. I think it will transform all aspects of retail, especially marketing, planning and supply chain. A lot of retail jobs will change! Machines will aid in assortment selection, planning, ordering, customer segmentation, copy generation, etc. It's really an exciting world we live in!
RIS News: What do you like to do in your spare time?
Relich:My hobbies include motorcycle riding (on racetracks), skiing, scuba diving, traveling and good wines.