Lowe's New CEO Remodels Leadership
Get great content like this right in your inbox.
Subscribe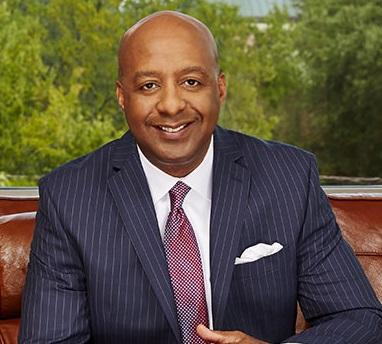 Marvin Ellison, who took over as CEO of Lowe's on July 2, isn't wasting any time. The former CEO of J.C. Penney has announced a major remodel of the home improvement retailer's top leadership positions.
As part of a major restructuring, the COO and the chief customer officer are both gone and responsibilities formerly under these roles will be assumed by other senior leadership roles that will report directly to Ellison. These changes are effective immediately but will require a transition period until all roles are permanently filled.
Ellison replaced Robert Niblock as CEO, who previously announced his plans to step down as chief executive after about 13 years. Ellison eventually shook up the ranks at J.C. Penney, but this time out he's moving more quickly as Lowe's struggles to compete against The Home Depot, where Ellison also spent 12 years in senior-level operations roles and served as executive vice president of U.S. stores.
"We have taken a fresh look at our organizational structure and are realigning our leadership team to improve our focus, better leverage Lowe's omnichannel capabilities and deliver increased value for our customers, associates and shareholders," Ellison stated in a press release.
Effective Nov. 6, 2018, chief customer officer Michael McDermott has decided to leave the company to pursue other interests. Effective immediately, COO Richard D. Maltsbarger will be leaving the company.
Additional changes and rolls to be filled are as follows:
EVP, Merchandising

: This role will be responsible for merchandising, marketing, digital, and data analytics and customer insights. William P. (Bill) Boltz has been named to the role, effective Aug. 15, 2018. Boltz is an accomplished executive with more than three decades of retail operations, marketing and merchandising experience and is currently the president and CEO of Chervon North America. In this role, Boltz oversees the sales, marketing, engineering and product development in North America of products under the EGO, SKIL and SKILSAW brands. Chervon, as a global power tool supplier, currently produces products as an original equipment manufacturer for a number of key professional power tool brands and also produces and develops products under the Kobalt and Craftsman brands as well as other private label brands. In addition, Boltz previously held several leadership roles in merchandising at The Home Depot, including senior vice president of hardlines, which consisted of hardware, tools, nursery, cleaning, seasonal, outdoor power and holiday decor. Prior to The Home Depot, Boltz worked at Sears Holdings Corporation for more than 20 years, culminating in his role as vice president, general merchandise manager within home improvement.


 

EVP, Stores

: The company has initiated an external search for this newly created role, which will oversee the North, South and West divisions, Orchard Supply Hardware, operations engineering, Pro and services businesses, and asset protection. The senior leaders of the store operations team will report to the CEO until an EVP is named.


 

EVP, Supply Chain

: This newly created role will oversee distribution centers, logistics, global sourcing, transportation and delivery services. Mike West, current senior vice president, supply chain operations, will serve in the role on a transitional basis while an external search is underway.
 

SVP, Chief Information Officer

: Paul D. Ramsay will remain in his current role as CIO. 
 

EVP, Chief Financial Officer

: As previously announced, Marshall A. Croom plans to retire from the company, effective Oct. 5, 2018. An external search is underway. Croom will continue in his role as chief financial officer until his successor is appointed, and then remain with the company during a transition period until his retirement date. 
 

EVP, General Counsel & Corporate Secretary

: Bill McCanless will remain in his current role as EVP, general counsel and corporate secretary. 

Effective immediately, N. Brian Peace, SVP, administration, will report to McCanless. Peace will take another role in the fall. 
 

EVP, Human Resources

: Jennifer L. Weber will remain in her current role as EVP, human resources. 
 

President & CEO, Canada

: Sylvain Prud'homme will remain in his current role as president & CEO, Canada, where he will continue to oversee operations in Canada and Mexico.