03/13/2019
Lucky Brand's Customer Data Platform Identifies 1.5 Million Anonymous Customers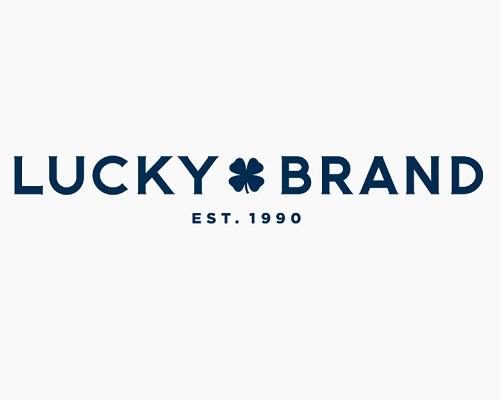 Lucky Brand has deployed a next-gen customer data and identity platform to help manage and unify the brand's customer data. Lucky Brand is leveraging Amperity's data management and identity resolution capabilities to build a better customer data foundation, drive revenue, and enhance the customer experience. 
"Customers are at the center of everything we do at Lucky Brand," said Michael Relich, COO, Lucky Brand. "We strive to personalize every interaction and touchpoint to ensure we give our customers the best experience possible."
Amperity's technology links previously disconnected data sources and fuels their customer relationship management system (CRM) with clean, deduplicated data. Using Amperity's AI-powered identity resolution, the brand saw an immediate 15% improvement in match rates and deduplication on top of their existing merge process.
"We chose Amperity because their technology allows us to take our data strategy to new heights," said Relich. "The platform enables us to build more complete, current, and connected customer profiles. The results speak for themselves. In a matter of weeks, we've identified 1.5 million previously anonymous customers and correctly attributed $192 million in CLV by linking siloed data sources. This is the first step in building a holistic and actionable understanding of our customers, and the foundation for best-in-class personalization and customer experiences."
Working together, Lucky Brand and Amperity will build a better customer foundation that will:
Build more complete and accurate customer profiles

. Ingest raw data directly from Lucky Brand's upstream systems (prior to any merging) to enhance customer profiles for better analytics, insights, marketing, and customer experiences.

Improve Lucky Brand's data quality in-store and at customer care

. Flag more dummy values entered into customer data at point-of-sale and enable Lucky Brand to clean up at the source.

Enhance customer segmentation and analytics. 

Recalibrate loyalty tiers and predictions based on more complete and accurate profiles, allowing Lucky Brand to create new segments from new data points.
Amperity's product works for Lucky Brand and its other customers by continuously ingesting raw customer data in its native format, and using machine learning to resolve identities even when records lack unique identifiers across systems. The result is unified customer databases that aggregate data from online and offline transactions, loyalty programs, e-mail interactions and more