Lululemon To Expand Fee-Based Loyalty Program Pilot
Get great content like this right in your inbox.
Subscribe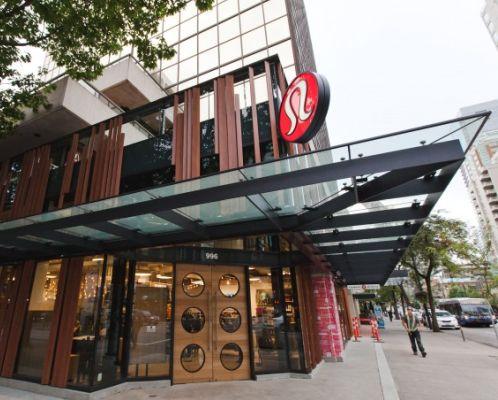 Lululemon has revealed it has been testing a loyalty program in Edmonton, Canada, and plans to expand the test.
The loyalty program, a first for the athletic apparel retailer, charges members $128 a year for a choice of pants or a pair of shorts, monthly curated sweat classes, attendance at curated events, and free expedited shipping on e-commerce orders.
"The response was very strong, exceeded our expectations," noted CEO & director Calvin McDonald.
Now lululemon said it will move onto testing and piloting the program through the first half of 2019 in additional markets. Moving forward the program will continue to have a $128 membership fee attached, but that "based on the engagement and response" lululemon thinks there's opportunity to price above that number.
"We actually feel we can increase the price to the value of the program and the additional services they offer," said McDonald. "So most of first half of 2019 is going to be tinkering, playing with the program, getting the curation of services right. But we are super excited and we'll continue to lean and then test and learn around the notion of a membership pay for and the curation of services that we offer."
For its third quarter 2018, net revenue increased 21% compared to the third quarter of fiscal 2017. Total comparable sales increased 17%.
Guest acquisition increased 41% in Q3, while lululemon's e-mail list grew 19%. The retailer also saw an increase in traffic to its e-commerce site of over 35%.
"I believe we will look back on 2018 as a milestone year for lululemon, where the culmination of our multiyear investments in supply chain, technology and innovation, broadly, have delivered an inflection in our business that has set us on a new trajectory," said COO Stuart Haselden. "We are committed to building a durable growth story and believe we are just getting started."
According to Haselden, expanded capabilities in digital marketing and data analytics are enabling traffic and conversion increases that lululemon has been seeing all year. The retailer is using data science to inform its marketing efforts, which is driving higher levels of shopper engagement. He also noted the retailer is continuing to hear positive feedback from shoppers on lululemon's website. The website now boasts improved speed and processing during checkout, personalized versions of the website for shoppers, and automating of the browse experience based on merchandise performance data.
"These enhancements and others are driving higher conversion rates, and we expect to see gains in these areas continue into 2019," noted Haselden.