Macy's Launches STORY at 36 Stores Nationwide
Get great content like this right in your inbox.
Subscribe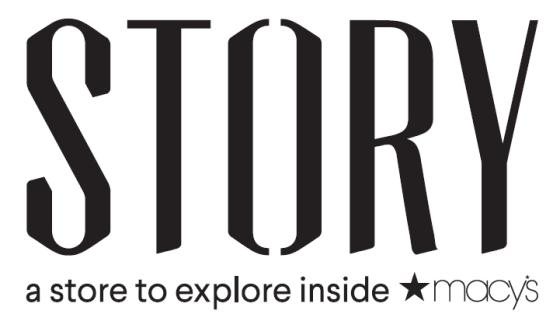 STORY, the narrative-driven retail concept shop, will bring to life an editorial approach to retail in 36 Macy's stores nationwide. Opening with "color" as its inaugural theme, STORY at Macy's invites customers across the country to explore and experience color through a rainbow of curated, giftable products and through a range of more than 300 fun color-inspired events.
"The discovery-led, narrative experience of STORY gives new customers a fresh reason to visit our stores and gives the current Macy's customer even more reason to come back again and again throughout the year," said Jeff Gennette, Macy's chairman & chief executive officer. "We're excited about the potential for STORY and are happy to be launching Color STORY in 36 stores."
With themes changing every few months, STORY at Macy's will deliver new concepts through its signature blend of unique collaborations, narrative-driven merchandising and dynamic event programming. "The simultaneous launch of STORY at Macy's in 36 stores across 15 states is the successful outcome of a reimagined approach to cross-functional collaboration and the work of more than 300 Macy's colleagues who contributed to creating this new, scalable business model nationwide," said Rachel Shechtman, founder of STORY and Macy's brand experience officer. "I'm so proud of the work this team did and look forward to continuing the STORY journey at Macy's."
In the lead up to launch, more than 270 dedicated STORY managers and STORYtellers were hired and participated in "Know + Tell," a new experiential retail training program that immerses staff with integrated roles on everything from building fixtures to customer engagement and event production.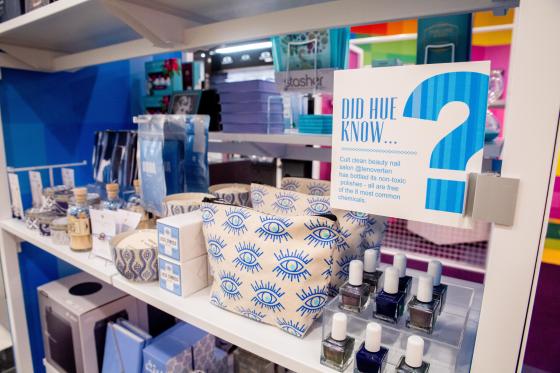 "The experience feels a lot like a real life version of scrolling through Instagram," said Shechtman. "You discover things you weren't looking for. We aspire to create that feeling with the breadth of the narrative-driven merchandise edit we are bringing to life with the launch of STORY at Macy's across the country."
Some key contributors to the new STORY concept include:
MAC Cosmetics. A "Make Your Own" palette station is available at 30 select STORY at Macy's locations. Color-curious guests will also have the opportunity to take beauty classes on-site from expert makeup artists. "We are excited about MAC's partnership with STORY," said Chris Good, president, MAC Cosmetics, North America. "Creativity and innovation are an integral part of MAC's DNA and will play well with STORY's colorful new concept at Macy's."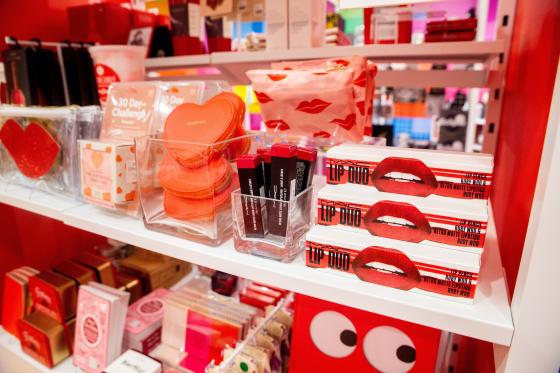 Crayola. The iconic craft brand will have hands-on workshops featuring its Create it Yourself (C.I.Y.) Network of creative and clever crafting videos. The series is designed to inspire inventive uses for Crayola products through hands-on workshops and classes like Melted Crayon Canvas artwork to creating custom patches to adorn classic Levi's Kid's Denim jackets and tees with Crayola fabric markers.
Levi's Kids. The apparel brand will preview a selection of pieces from its exclusive Levi's x Crayola collaboration debuting at Macy's. A few select pieces from the collaboration will be available before the full line officially launches mid-June at select Macy's stores nationwide.