05/16/2017
Man About Town: Whatever Rows your Boat
Starting a clothing line is a daunting endeavor, so it helps to have an original idea and an untapped market. Jack Carlson serendipitously discovered both.

In 2014, Carlson brought out a lavish coffee-table book entitled "Rowing Blazers." The tome traces the history of the colorful sporting blazers, which spread from England, and is packed with eye candy of hearty young lads from rowing teams around the world posing in their aristocratic clubhouses and clad in often ancient, handed-down blazers. The book launch party was held at the newly opened Polo Ralph Lauren store on Fifth Avenue in New York.

Soon after, Carlson — who has competed for Georgetown, Oxford and the U.S. national rowing team — began getting emails from rowing clubs around the world asking where they could get their own blazers. Even the team from as storied an institution as Princeton had resorted to showing up at Henley, the famous UK regatta, wearing off-the-rack black suit jackets with some orange trim sewn on. Because he already had an interest in traditional clothing — the kind with stories behind them — Carlson decided to launch his own brand, aptly titled Rowing Blazers, which was unveiled at RowingBlazers.com on May 16.

Carlson spent two years developing samples with a manufacturer in New York's Garment District, working out all the details, such as embroidered stitching of Latin phrases under the lapel, a quirk found on vintage pieces he's collected. The collection also consists of oxford button-downs that come pre-distressed with a hangtag explaining how Ivy League students used to sandpaper their shirts to make them look broken-in. There are neckties and accessories as well. Shirts are $175, ties $148, and blazers $550-$1,095.

Rowing Blazers will be sold direct via the website, and in select retailers, especially in Japan. Behind the scenes, Carlson will make jackets for clubs and teams across the globe; he was excited to have a team from China reach out to him. "I've done all this research," he says, "so I know what's new and different and what's too similar to something already out there."

When it comes to actually racing, Carlson is more brains than brawn, serving as the boat's coxswain. "The coxswain has to be the brains of the operation," he says. "You're steering the boat, you're executing the race strategy, you're adapting the plan as the race develops, you're managing the rowers' efforts, when to push harder and when to back off."

Being brainy should serve him well in this new business venture, especially when it comes to adapting to changes in the marketplace. "You make a plan before the race but will inevitably have to change it, depending on how things play out during the race."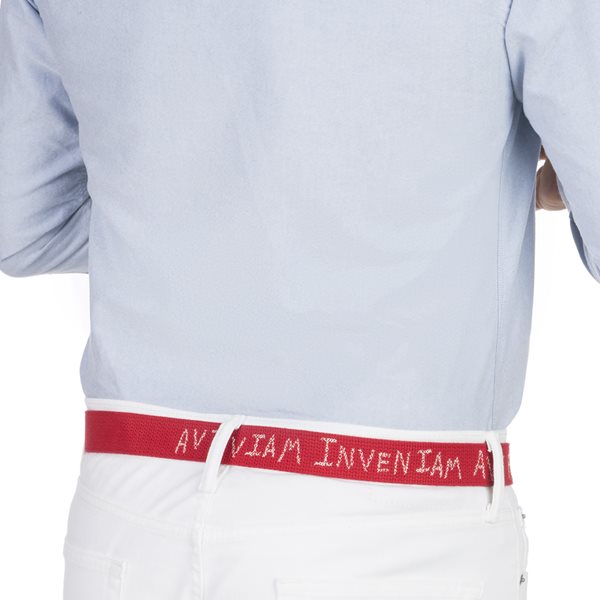 New York-based men's wear writer Christian Chensvold is a longtime Apparel contributor, the founder of Ivy-Style.com, a contributor to The Rake, The Wall Street Journal and Ralph Lauren Magazine, and the author of "The Stylish Life: Golf."
Read more from the Man About Town series