Massive Digital Investment Powers 1-800-Flowers Into 2018
Get great content like this right in your inbox.
Subscribe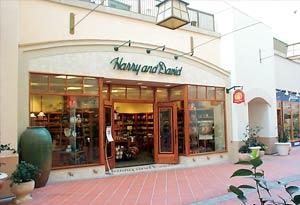 1-800-FLOWERS.COM reported its Fiscal 2018 is "off to a good start" as digital investment powers the gourmet food and floral gift provider into the future. 
"During our fiscal first quarter, we saw a continuation of several positive trends in our business," said CEO Chris McCann. "While reported revenues were down approximately 5%, comparable revenues – which are adjusted for the sale of the Fannie May business last quarter – increased approximately 2%."
During the first quarter, growth in the Gourmet Food and Gift Baskets segment, which was up more than 5%, was led by Harry & David.
Harry & David is benefiting from the initiatives the company has put in place, explained McCann. These initiatives include the consolidation of digital marketing under the enterprise marketing team, which includes an increase in marketing programs and display videos, social and mobile, as well as improvements to the navigational flow of Harry & David's Gift List functionality.
"Last year customers were confused by the change in navigation when we first moved Gift List on to our multi-brand website," said McCann. "This has been corrected and improved, and customer response has been very positive since early September when Gift List use kicked in for this year's holiday season."
Additionally, Gift List functionality used to be limited to ordering for up to 20 recipients on one form, but now shoppers can order for up to 100 recipients.
In Floral during the quarter, the 1-800-Flowers brand grew revenues approximately 2%, despite the impact of Hurricanes Harvey and Irma.
"Lower category contribution in this segment reflected the impact of the hurricanes, as well as increased investments we made during the first quarter in technology, analytics and research," said McCann.
These investments included increased use of personalized messaging and targeting to drive Celebrations Passport enrollments and Celebrations Rewards engagement and testing of digital marketing strategies in search, video, and display, being done prior to the holiday season.
"These are the kind of investments that have historically kept the 1-800-Flowers brand well ahead of the competition and we expect the results of these tests will help us enhance our marketing return on investment across the enterprise going forward," said McCann. "As a result, we are confident that the 1-800-Flowers brand will continue to expand its market leading position and deliver solid top and bottomline growth for the full fiscal year."
The company also expects to benefit from further enhancements to its multi-brand website and its upcoming launch of two new brands.
New Websites Launching Soon
1-800-FLOWERS.COM has revealed in November it will launch two new brands, Personalization Universe and a new Chocolate Marketplace. The company is keeping the names of these new brands secret until launch, but said it's launching both new websites during the peak holiday season in order to introduce them to holiday shoppers who'll be visiting the sites in the upcoming months.
"As such, we expect to gain valuable learnings that we can then apply as we further develop these brands," said McCann. "We are very excited about the growth opportunities we see for them going forward."
Personalization Universe—The company has been developing this for the past 18 months, working with a broad range of third-party vendors to offer a tremendous assortment of personalized gifts from wineglasses to picture frames to apparel.


 

Chocolate Marketplace— Since the Fannie May sale, the company has been developing a new Chocolate Marketplace designed as "a destination for all things chocolate with extensive content and social features designed specifically for chocolate lovers," said McCann. The company retained the ability to sell Fannie May and Harry London chocolates and gained access to the Ferrero chocolate line.
At launch approximately 25 different brands will be available with well over 100 SKUs, featuring about nine or 10 brands. The intent, according to the company, is to build a community, so an emphasis will be on the content and social strategy of this brand.
Voice Ordering
1-800-Flowers.com announced in October, shoppers will soon be able to order floral gifts and select gourmet food offerings directly via the Google Assistant. A quick menu of gifting categories allows customers to select gifts and place orders, for delivery nationwide, using the Google Assistant on eligible Android phones and iPhones.
"As a company, we continue to embrace and invest in technology that makes it easier for gift-givers to shop with us, wherever, whenever and however they choose," said Amit Shah, chief marketing officer, 1-800-Flowers.com. "Voice interaction and artificial intelligence are rapidly transforming the customer experience and we are thrilled to team up with Google to offer shoppers yet another convenient way to connect with us and to act on their thoughtfulness."
Harry & David

Pops Up
In other news, Harry & David will operate approximately 20 pop-up stores nationwide this holiday season, in addition to its 46 year-round retail locations.
"Harry & David has long been a part of America's holiday gift-giving tradition and we are excited to make our extraordinary products even more accessible to customers through our seasonal pop-up store initiative," said Steve Lightman, president, Harry & David. "Our team looks forward to welcoming shoppers at all of our retail locations and assisting them in selecting the perfect gourmet food gift."
A complete list of Harry & David locations may be found at stores.harryanddavid.com.