McDonald's to Add Self-Order Digital Kiosks to 8,000 Stores in 2 Years
Get great content like this right in your inbox.
Subscribe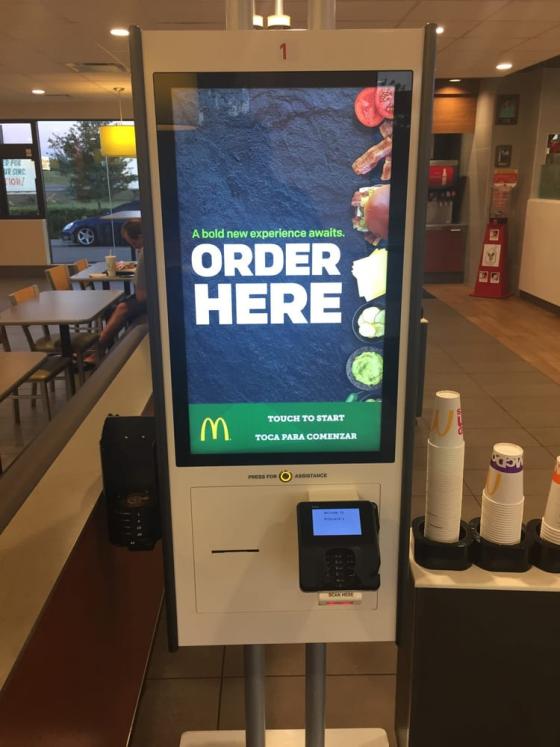 McDonald's will roll out self-order kiosks to 1,000 stores each quarter for the next two years. As the company remodels or adds what it calls "Experience of the Future" elements to the store, it is adding technology services like the the self-order stations.
The company has it in about a third of the restaurants right now and "10 restaurants every day are reopening, having been reinvested through this what we call the Experience of the Future," said CEO Steve Easterbrook.
"What we're finding is when people dwell more, they select more," CEO Steve Easterbrook told CNBC Squawk on the Street. "There's a little bit of an average check boost."
McDonald's spokesperson Terri Hickey told BuzzFeed News the redesigned restaurants "still have cashiers," and while she did not say roughly how many cashiers are being replaced by kiosks, she said the restaurants are shifting those workers to other roles: "[With] the addition of self-order kiosks, restaurants are transitioning some roles to more customer engaging positions like Guest Experience Leaders and table service."
In the last few years, McDonlad's has added more modern service options for customers, including mobile order/pay, home delivery, self-order kiosks in the modernized restaurants, and even table service within the restaurant.