MiaDonna's Sales Soar Thanks to Financing Solution
Get great content like this right in your inbox.
Subscribe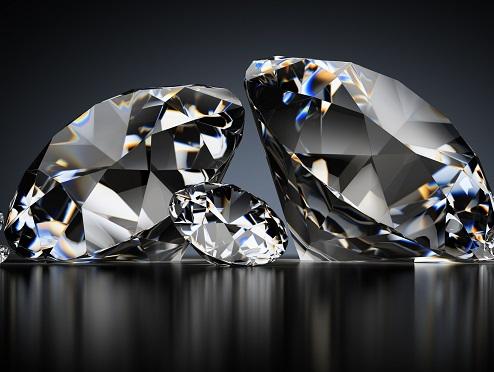 MiaDonna has seen its average purchases jump by 30% and repeat business increase by over 17% thanks to the implementation of a new financing solution.
The retailer specializes in conflict-free wedding jewelry, and its products carry a hefty price tag, highlighting the need for a seamless financing option for consumers.
"Financing in general is important to us and our customers," Andrew Puddifoot, GM, MiaDonna told RIS News. "We wanted to have a finance option that makes it easy for customers to make a purchase and pay it off over time."
To help provide its customers with financing options that spur the sale MiaDonna partnered with direct lender Affirm. The new financing option allows shoppers near instant approval of purchases through a streamlined application process.
"When I started here four years ago we wanted to find a solution that integrated better with our online system," said Puddifoot. "We were getting a lot of feedback from customers that our previous finance option was clunky, and approval rates weren't great. Affirm stood out. It integrates smoothly with our e-commerce platform and the process is much more transparent which is huge for us."
MiaDonna offers two types of conflict-free diamonds: simulant diamonds and lab-grown diamonds. Simulant diamonds have been around for some time and are a fraction of the cost of natural diamonds. Lab grown diamonds, however, are new to the market and carry a much heftier price tag than simulants. Lab grown's are physically, chemically and optically identical to earth grown diamonds, but cost around 30% to 40% less than naturals ― but still a major outlay of cash for most shoppers.
"When MiaDonna was first launched 10 years ago the technology to create lab grown diamonds in the size and quality demanded by consumers wasn't there," said Puddifoot. "The technology has evolved substantially along with consumer education, which has increased the demand for the product. For us to make the transition and offer this level of technology to customers that had previously been simulant customers was huge for us. Financing has helped us bridge the gap for those shoppers and potentially up their spend through monthly payments."
The new product line, coupled with the new financing solution has helped MiaDonna substantially grow its business and build shopper loyalty, something that is certainly difficult for a retailer selling high-end wedding jewelry and accessories.
Currently 15% to 20% of MiaDonna's customers opt for the financing option. In addition, the retailer is seeing a 30% lift in average tickets between Affirm and non-Affirm users ― and the figure can go as high as 40% during peak sales times.
While it is not surprising that a seamless financing solution would help increase average ticket prices, the addition of Affirm has had another key benefit for MiaDonna: repeat customers. Since implementing the financing solution the retailer has seen a 17% boost in return shoppers.
"If you are looking at all the success metrics I think that is probably the most powerful," said Puddifoot. "Repeat purchases in our industry are tough. Brides are not going out and buying engagement rings every other year. For us to be able to bring customers back for wedding bands, bridal gifts, anniversary, etc. is huge for us. We are always trying to increase the lifetime value of our customers."