New Fulfillment Options Offer Customer Convenience, But Add Operational Complexity
Get great content like this right in your inbox.
Subscribe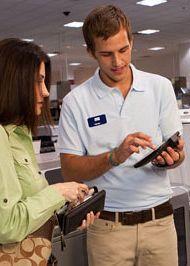 Physical store sales rose 1.6% in 2016, down from 2.5% the prior year and retail e-commerce transactions rose 12% while 21% of all holiday spending was conducted online, according to First Data.  Retailers who invested in e-commerce were the clear winners in 2016. Clearly, the growth of e-commerce and the desire to fulfill online orders from store inventory and drive customers into the store is the goal for most retailers.
Customers today demand fulfillment options that meet their experiences and expectations.  Shipping from the distribution center has been the retailer's preferred method of fulfillment, but that is changing rapidly as shipping costs eat into margins and online orders are not a one-to-one match versus in-store sales. This also results in a lost opportunity to influence shoppers to make impulse buys, resulting in more lost sales.
Retailers are focused on finding ways to drive shoppers into the store and online ordering is at the top of the list. This model, commonly referred to as "click and collect," leverages the store for the fulfillment of online orders for customer pick-up in store.  To successfully deploy click and collect, it is critical for retailers to have inventory visibility of products in the supply chain. Optimally, an updated order management system must be in place to have a single view of the customer and transaction.  To successfully deploy a click and collect fulfillment model, new processes and workflows are needed for store staff in areas such as in-store product picking and receiving, order storage and product handover to the customer. The last thing a customer wants to do when they pick-up their online order is to wait in line at the customer service desk, yet this is the experience many stores are providing. 
Product picking by the unit is a new workflow and use case for store staff, which can become a time consuming and tedious task if there's a lack of supporting technology to make this an efficient process. I've observed several retailers scheduling staff before and after hours to complete the picking process for online orders - resulting in increased labor costs. 
Additional fulfillment models that are gaining popularity include curbside or drive-thru pick-up (these are more prevalent in the grocery segment), lockers strategically placed for customer pick-up at malls or train stations in major metropolitan areas, outsourcing with third parties, and delivery to a consumer's car.  Each of these models provide unique touchpoints with the shopper while adding complexity as well as the need for proof of delivery.
With new fulfillment models come fresh and innovative solutions that can help tackle the challenges retailers face today. Retailers should take a close look at enterprise asset intelligence solutions that allow them to sense what is happening in their business so they can simplify operations and analyze real-time operational data about people and things to deliver actionable insights that drive real-time smarter decisions. Scanners, printers and mobile computers can provide visibility anywhere and everywhere for task management, staff communication and inventory management solutions while next generation analytics can help retailers gain greater control over assets, inventory and people to grow their business, acquire new customers and gain a competitive advantage. Retail solutions such as these can help exceed customer expectations, maximize omnichannel capabilities, and boost productivity and profitability.
-Tom Moore, North America Retail & Hospitality Industry Lead, Zebra