New Report Finds 5% of Retailers Have Unified Commerce
Get great content like this right in your inbox.
Subscribe
Unified commerce goes beyond omnichannel by breaking down the walls between internal channel silos and leveraging a common commerce platform to deliver a holistic, real-time, personal customer experience. While only 5% of retailers currently have true unified commerce in place, there is a huge increase in the number of omnichannel retailers this year (63% compared to 33% last year), according to Boston Retail Partner's (BRP) 2017 Customer Experience/Unified Commerce Survey.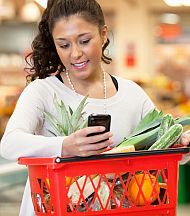 BRP's new report highlights retailers' customer experience priorities today and for the future, and how the evolution of unified commerce helps provide retailers with the right people, processes and technology to enable retailers to enhance the customer experience.
"With few exceptions, our research demonstrates that retailers have embraced unified commerce as the answer and the best way to overcome and break down the traditional silos around individual channels," says the report. "It is encouraging to see movement down the path to unified commerce with 84% indicating they operate a multichannel or omnichannel environment, however, only 5% indicate they have reached a true unified commerce model."
According to BRP, the retail industry has wholeheartedly embraced unified commerce with 71% of retailers indicating they have or plan to implement a single, unified commerce platform within the next three years. Enhanced networks are a critical requirement for a unified commerce environment and 76% of retailers plan to enhance or replace their network within the next three years. Currently 67% of retailers are offering a consistent product assortment across channels; however, many retailers are still struggling with manual processes as 43% indicate the processes need improvement.
"Consumers think in terms of a brand – not channels," says the report. "Retailers are responding by shifting their focus to unified commerce because it is a requirement in today's retail industry. Retailers can't afford – both financially and competitively – to operate from within channel silos, and must transform their organization, business processes and technology to align with their customers' expectations. A unified commerce environment that drives to a universal real-time customer experience model with a single code base as a foundation is required to make this transformation."
A Unified Focus On the Customer
According to the report, 55% of retailers are focused on optimizing the customer experience to increase customer loyalty by improving the mobile shopping experience and creating a unified experience across all channels.
"The customer experience in a unified commerce world is much more complex than it is in a pure play e-commerce or brick-and-mortar retail environment and we are seeing retailers map out the entire customer journey to design the optimal customer experience," said Perry Kramer, vice president and practice lead at BRP. "This complexity expands exponentially as the proliferation of social media, the Internet of Things, (IoT), artificial intelligence and machine learning influence the retail world and more specifically, the customer journey."
The report found 45% of retailers plan to utilize artificial intelligence (AI) within three years to enhance the customer experience. Retailers also seems to realize the importance of utilizing customer insights gathered from social media as 89% of retailers are now using social media comments as a critical customer satisfaction measurement, up from 59% last year.
Stores must now encompass both worlds - the sensory experience generally available in the physical world, such as touching and feeling merchandise and personally interacting with a knowledgeable associate – whether simply human or a combination of AI and human characteristics – married with the unique and personalized shopping experience common in the digital world.
For more insights from BRP's 2017 Customer Experience/Unified Commerce Survey click here.