05/31/2017
New Research Reveals that Retailers Are Moving Too Slowly When It Comes to Digital Transformation
Digital disruption has been rapidly transforming the retail industry over the past few years. 2016 brought a tidal wave of store closures as retailers were unable to operate successfully in an increasingly digital market. In 2017, we may see more of the same if change is not met.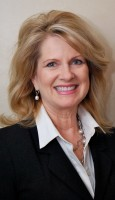 Despite the challenges presented by digitization, opportunities also abound. Retailers that successfully transform themselves to fit this new digital landscape will win in a complex, fast-changing market place. However, after having in-depth discussions with more than 200 retail executives from around the world, I have found that many are missing out on some of the most impactful technology investments.  The findings from these discussions, featured in the report "Reinventing Retail: How Stores Can Surge Ahead on the Digital Transformation Journey" reveal that retailers are not only not transforming themselves fast enough, they are also missing some key investment areas that have proven value creation for retailers.
Retailers are stuck in the earliest stages of digital transformation
In our discussions with retailers, we provided a "Roadmap to Digital Value" that guides them through three phases to digital transformation:  (1) Enablement Phase:  applying digital capabilities to existing tasks and functions of the business (such as Point-of-Sale, signage or labor ); (2) Differentiation Phase:  using digital investments to create differentiation and competitive advantage for their brand, and (3) Define Phase:  where new business models and revenue opportunities are developed through digital disruption.
After speaking with retail executives about where they currently stand on this roadmap, we found that the majority of their technology investments (49%) remain concentrated in the Enablement Phase. Investments here are centered on more mature IT technologies that enable existing capabilities and processes, IT agility and operational efficiency.  This shows that retailers are not investing enough in the areas that create competitive differentiation and new revenue streams.
In fact, only 29% of retailers we spoke with had initiatives underway in the Differentiation Phase and only 22% had initiatives in the Define Phase, the second and third phases of the roadmap, respectively. These are the more advanced phases where retailers can differentiate their brand based on unique digital capabilities and services, or define new business models and create new revenue streams through digital disruption. Good examples of innovative retail use cases in the Differentiate and Define phases include Rebecca Minkoff, which has created brand differentiation in its flagship store through its use of smart mirrors and other digital technologies, and the partnership between Audi, DHL and Amazon that has created a new business model by enabling package deliveries directly to the trunks of consumers' vehicles.
Retailers are missing one of the largest opportunities for value creation from digital technologies
Our research also showed that retailers are missing out on a $187 billion opportunity by not prioritizing enough of their investments in digital technologies and use cases that enable employee productivity. Of the retailers surveyed, only 6% were making technology investments in the area of employee productivity, despite the fact that these technology use cases actually deliver the greatest return on investment. Applying digital technologies to the workforce not only helps increase associate efficiency and improve worker collaboration and operational productivity, it also contributes to enhancing the shopper experiences and increasing shopper loyalty.
In contrast, retailers are more heavily invested in customer experience technologies and use cases (37%). These are technologies that aim to improve personal engagement with consumers and can deliver an estimated $91 billion in opportunity. By heavily prioritizing their digital investments in customer experience technologies, retailers are likely not getting the operational value they could from the digital transformation of their business functions and workforce.
While digital disruption has created a tremendous shakeup in the retail industry, it also presents a great opportunity. However, retailers are missing out on some of the most important areas where digitization can help deliver significant value to their businesses. Retailers need to make more progress in digitizing their workforce and their core operations in order to execute on the innovative customer experiences they want to deliver, and to position themselves for success in the new retail landscape. Otherwise, they risk becoming laggards or being put out of business entirely in a world where physical and digital channels are increasingly converging.
The outlook is positive for those retailers who can accomplish digital transformation in the right parts of the organization and do so at a rate that out-paces the rest of the industry. Knowing where those opportunities are and creating a balanced portfolio of core digital technology investments to build upon is the key to continuous value creation and survival.  
Kathryn Howe, Director, U.S. Commercial Digital Transformation, Retail and Hospitality Industries, Cisco, has more than 20 years' experience helping retailers utilize advanced technology solutions to improve store operations, merchandising, supply chain, category and customer experience. Prior to joining Cisco, she served as Vice President of Sales and Marketing for a Silicon Valley-based retail analytics technology company, where she worked with retailers and CPG companies on in-store analytics to create better shopper experiences, improve conversion, and measure shopper marketing effectiveness through each step of the shopper journey. She has held senior positions with top technology companies including IBM and NEC. Kathryn is a graduate of the University of California, Berkeley and holds certificates from the Harvard Executive Development program and the Santa Clara Retail Masters Institute.