New Shopkick App Gamifys Brick-and-Mortar Grocery Shopping
Get great content like this right in your inbox.
Subscribe
Shopping rewards app Shopkick has launched Shopkick Grocery, delivering shoppers more reward earning opportunities throughout each grocery trip. The app seeks to make grocery shopping fun with a larger product assortment and more grocery stores to provide opportunities to earn free gift cards while shopping. Interacting with featured content and products results in even more rewards.
Shoppers redeem kicks, Shopkick's rewards currency, for free premium gifts and gift cards at Starbucks, Target, TJ Maxx, Walmart and more. At every step throughout the grocery shopping experience consumers are rewarded with kicks; from viewing in-app content and list building while planning at home, to scanning items while in the aisle and making purchases in the store. In the first few months alone (through early July), shoppers have the opportunity to collect more than a billion kicks.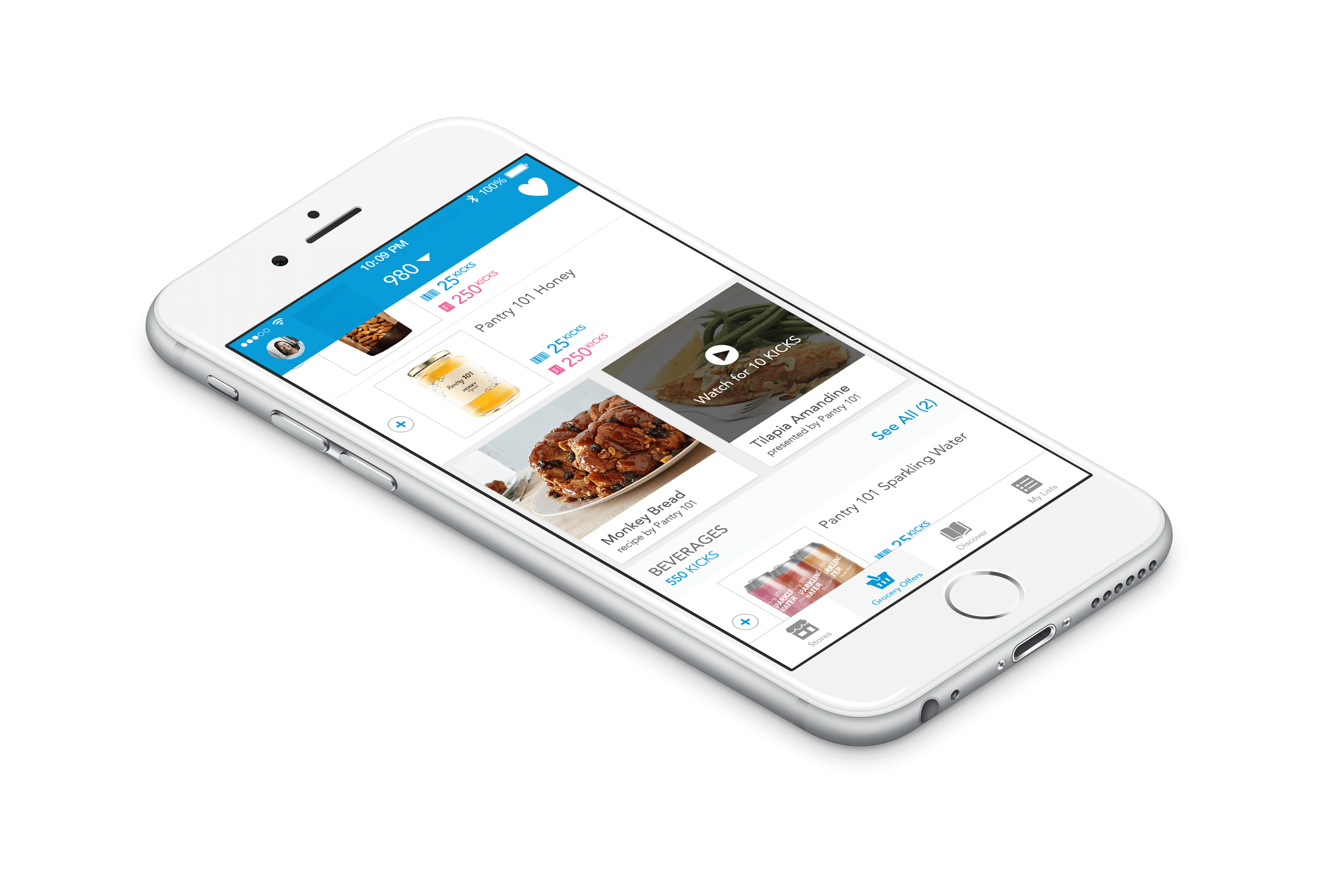 The company's biggest launch since its debut, Shopkick Grocery is available in more than 37,000 stores nationwide, including Kroger, Publix, Safeway, Target, Walmart and more. 
In an increasingly mobile world, retailers are looking to digital solutions that outperform paper circulars and coupons, while preserving margins. For grocers, Shopkick Grocery drives closer relationships with consumers, resulting in a consistent and measurable stream of foot traffic, as well as increased product engagement and in-store sales.
"We saw the value in being part of Shopkick's Grocery assortment during a key shopping period to grow awareness of RAGÚ pasta sauce and encourage consumers to seek us out in store," said Amy Becker, Sr. Activation Manager, Mizkan America Inc. "Working closely with our agency partner Mindshare, we identified a full path-to-purchase strategy that extends from home to targeted in-store messaging, where we successfully drove consideration and purchase of RAGÚ sauce in key retailers at a conversion rate that met our benchmark."
Shopkick Grocery helps shoppers discover new products through lookbooks, videos and offers. Shoppers can create shopping lists; one tap adds products to a personalized shopping list and helps shoppers find rewards for everyday items. It also rewards them for trying new recipes, offering simple recipes which inspire shoppers to cook with featured products that can be added to shopping lists. Exclusive in-app recipes refresh frequently, encouraging trial of new products.
Shopkick Grocery also allows shoppers and their families to gamify the grocery experience. "I use it with my four-year-old son like a scavenger hunt," noted shopper Sarah Akin of Richmond, VA. "It makes the entire shopping trip more exciting for him and he loves to scan. Anything to make shopping a game and not a chore is awesome."