A New Way to Empower Retailers with Customer Feedback
Get great content like this right in your inbox.
Subscribe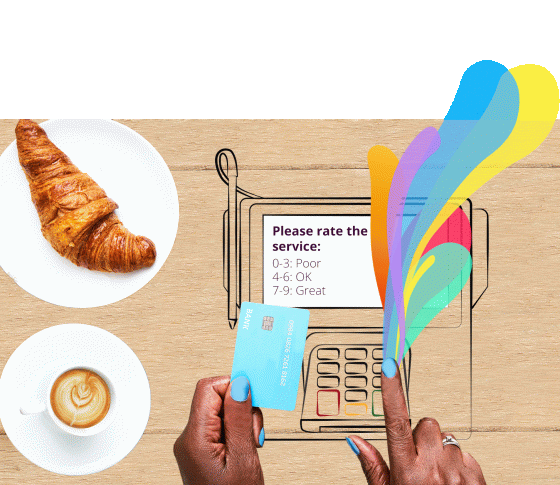 TruRating, a technology company specializing in point-of-payment customer feedback solutions for retailers, announced today a partnership with Poynt, the maker of smart terminals. TruRating will join Poynt's Apps Marketplace, where merchants can select innovative solutions that enhance business operations beyond payments.
TruRating, which provides easy-to-understand insights via an online dashboard and mobile app, will be the first app for the Poynt Smart Terminal related to customer feedback. Other apps currently in the Poynt marketplace allow merchants to oversee employee timesheets, conduct advanced sales reporting or create and manage gift card programs, among other high-value capabilities.
TruRating was launched in 2014 by CEO Georgina Nelson, a former lawyer who wanted to help businesses get better insights by giving a voice to the "silent majority" of consumers who never give reviews. Using the 0-9 keypad at checkout, customers provide a quick response to one question, which produces an 88% response rate. This validated customer feedback data is fed back to merchants in near real-time. For SMBs using Poynt, TruRating offers the chance to compete against larger enterprises with more resources to devote to big data and customer experience. 
Poynt was started in 2013 by Google Wallet founder and former PayPal executive Osama Bedier to revolutionize the payment experience for merchants and their customers. Poynt's terminals offer merchants big and small access to a public apps marketplace, custom apps capabilities, terminal management, secure payment options (including chip, mag-stripe and NFC options like AliPay, Apple Pay and Samsung Pay), remote monitoring and reporting via web and app, and wireless connectivity via 3G, Wi-Fi or ethernet.