04/22/2019
Old Navy and Banana Republic Explore New Ways to Connect with Shoppers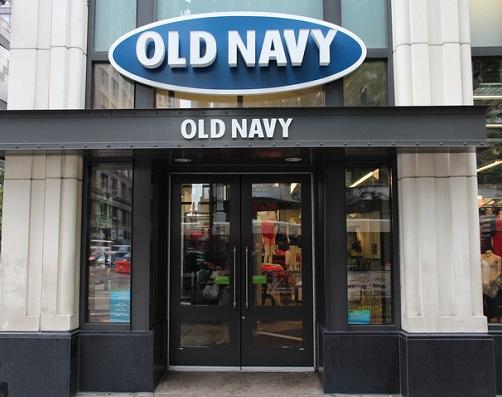 Gap Inc. unveiled new commitments from Banana Republic and Old Navy to accelerate the company's use of more sustainable materials in apparel production and reduce the environmental impacts of product manufacturing. Today's announcement marks the latest step in Gap Inc.'s journey to integrate more sustainable product innovation and technology across its portfolio.
Old Navy will increase its sourcing of sustainable cotton and enhance efforts to use water-saving techniques. The brand sells 27,000 Rockstar jeans each day, making the scale of its sustainability goals around denim and cotton significant. The brand has made the following commitments:
By 2022 Old Navy aims to source 100% of its cotton from more sustainable sources, primarily through the Better Cotton Initiative as well as through verified, responsibly-grown cotton and recycled cotton.

100% of the retailer's denim product aims to be made using techniques that save water, including proven wash processes. In Spring 2019, 60% of Old Navy's denim was already made using Washwell techniques, saving 20% or more in the product's garment wash stage compared to conventional techniques.

The retailer has unveiled Heart Earth. The brand's new sustainability platform helps customers find the latest information about how Old Navy is working to meet their sustainability goals.
"At Old Navy, we believe every one of us has the power to make a difference, and we owe it to future generations to leave our planet better than we found it," said Jamie Gersch, CMO of Old Navy. "But, our work to ensure the world runs right is never done, and we want to bring our customers along on our journey. We're proud to introduce Heart Earth, Old Navy's new sustainability platform, including our goals to produce more sustainable product related to Cotton and Water by 2022."
Banana Republic is continuing to integrate sustainability into design and manufacturing decisions to reduce the environmental impacts of each garment. The brand made the following commitments:
The brand aims to source 100% of its cotton from more sustainable sources by 2023, primarily sourcing through the Better Cotton Initiative, as well as through recycled and organic sources.

At least 50% of all Banana Republic branded product will aim to source sustainable fibers, including: cotton through the Better Cotton Initiative, partnering with Canopy-compliant suppliers to source preferred man-made cellulosics; sourcing recycled and responsible wool from vendors that are compliant under the Responsible Wool Standard; linen and recycled polyester.

Banana Republic aims to make 50 percent of all products with techniques that save at least 20 percent water in comparison to conventional methods at mills and at laundries by 2025.

The brand will also focus on using cleaner chemistry in the supply chain, leveraging Gap Inc.'s Zero Discharge of Hazardous Chemicals (ZDHC) commitment and ongoing efforts to select more preferred chemistry options in Banana Republic's products.
The announcements builds on 2017 commitments made by the company's namesake brand Gap and Athleta. As part of its Gap for Good platform for more sustainable fashion, Gap committed to obtaining 100% of its cotton from more sustainable sources by 2021, employing water-saving techniques, as well as empowering women through Gap Inc.'s signature life skills and education program, P.A.C.E. (Personal Advancement & Career Enhancement). The brand's Washwell efforts have saved over 229 million liters of water since 2016 when compared to conventional wash methods.
In 2017, Athleta committed to making 80% of the brand's apparel materials with sustainable fibers, such as recycled polyester and nylon, organic cotton, and others, by 2020. Athleta, whose assortment predominantly features technical fabrics, recently announced progress made to date.