11/01/2017
Opt Out of the Price Rut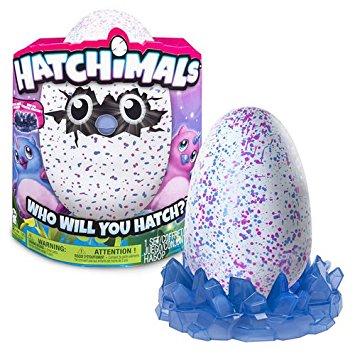 The holidays are nearly upon us. Last year, in an effort to differentiate themselves during this critical stretch, a set of well-known retail chains hatched a noteworthy strategy. The hottest toys, Hatchimals, were available at all major retailers, including Walmart, Toys "R" Us and Target. But instead of competing on price, each retailer offered an exclusive variety of the toy. Target's exclusive was the Bearakeet, the Toys "R" Us exclusive was the Owlcorn, while Walmart's was the Burtle.
What were those stores up to? Using exclusive offers so they didn't need to compete on price.
This wise strategy was the exception, not the rule in 2016, when rampant markdown activity led to a 24% margin reduction for North American retailers. In many cases, retailers had simply become so desperate to compete that they were participating in a race to the bottom.
In fairness, it has been very difficult to avoid the trap of lowering prices in an effort to compete with Amazon. Recent studies have shown that pricing is the most important factor for 70% of online consumers.
But when the race to the bottom happens, customers end up devaluing what the retailer has to offer, by expecting markdowns all the time and becoming even more likely to shop around or wait for a sale before making a purchase. Now facing shrinking margins, many retailers are taking a hard look at their pricing strategies.
The problem for many is that they are reacting to the competitive climate instead of planning for it. They aren't taking the necessary steps to fully understand their omnichannel customer.
However, this year, a few more retailers may be getting ahead of it. These champions are set apart from the rest – they have all the right pieces in place and are seeing results. And, there are a few things they have in common.  
First, they have a clear business value strategy and market persona. They know which category they're positioned in, such as price leader, category expert or premium play, and they know who their competition and target customers are. This clarity is essential for any strategy. Once it's in place, it becomes much easier to create well-defined objectives for a pricing strategy with metrics and goals set from the beginning.
Second, these retailers also use data and analytics to inform their pricing decisions and have the organizational structure to support their data operations. They have teams that deploy advanced pricing technologies to gather competitive intelligence and to optimize their own prices accordingly, sometimes with dynamic pricing. They use rule-based pricing on their key value items to protect revenue, and use customer data to create narrowly-targeted promotions.
Third, these retailers are patient with the results, unafraid of making mistakes and, most importantly, recognize that price is not the only lever. Service, assortment and, as illustrated by the Hatchimals example, exclusivity, are some other key levers these champion retailers are using to become more proactive and avoid diving into a pricing race to the bottom. We'll see if we get more interesting examples this holiday season.
Mihir Kittur is co-founder and chief commercial officer at data analytics provider Ugam.