Oracle Introduces a Scalable Loyalty Platform in the Cloud
Get great content like this right in your inbox.
Subscribe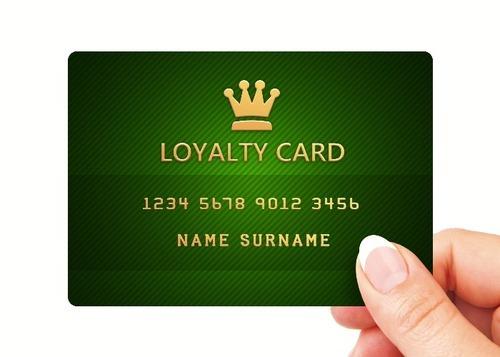 To help retailers build and retain loyal customers, Oracle today extended the Oracle Customer Experience (CX) Cloud Suite with the introduction of a scalable loyalty platform in the cloud. The new Oracle Loyalty Cloud empowers customer experience professionals to engage users with personalized loyalty programs spanning every phase of the customer lifecycle.
As customers expect and experiment more, it is increasingly hard for organizations to deliver experiences that build and maintain customer loyalty. To help address this challenge, Oracle Loyalty Cloud enables organizations to deliver relevant, unified omnichannel loyalty programs that are seamlessly integrated with existing customer experience initiatives. As a result, customer experience professionals can quickly and easily take advantage of loyalty programs to innovate faster and accelerate customer acquisition, engagement and retention.
Oracle Loyalty Cloud enables loyalty program managers to easily build and manage loyalty programs that are:
Innovative:

Customer experience professionals can move faster and improve customer profitability with rapid loyalty program deployment and simplified usability.

Unified:

Customer experience professionals can deliver amazing unified omnichannel loyalty experiences with pre-built integrations and REST APIs that seamlessly integrate loyalty program initiatives into broader customer experience strategies.

Customer-Centric:

Customer experience professionals deploy innovative loyalty programs that help retain existing customers, acquire new customers and increase customer lifetime value by delivering unmatched experiences across all touchpoints in the customer journey.

Powerful:

Customer experience professionals can focus on growing their business with a scalable platform that delivers enterprise-grade performance and security.
Available worldwide in 20 languages, Oracle Loyalty Cloud is part of Oracle Customer Experience (CX) Cloud Suite. By providing a business platform that connects data, experiences and outcomes, Oracle CX Cloud Suite helps customers reduce IT complexity, deliver innovative customer experiences and achieve predictable and tangible business results.
For additional information about Oracle CX, follow @OracleCX on Twitter, LinkedIn and Facebook or visit SmarterCX.com.