04/29/2019
Pier 1 Responds to Bankruptcy Claims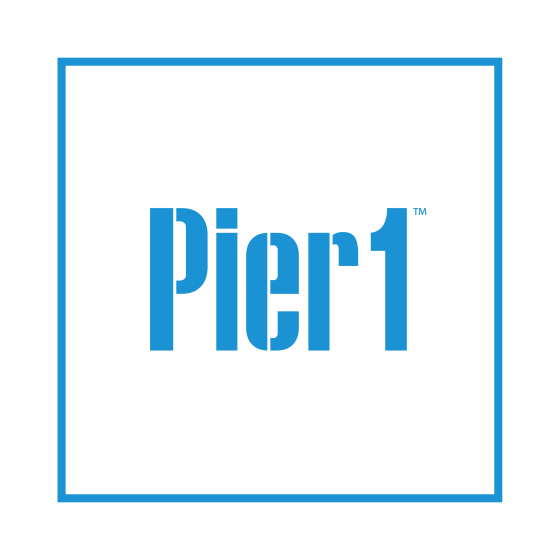 Last week S&P Global Ratings warned that Pier 1 is in danger of bankruptcy in the wake of continued sales woes. The assertion from S&P that the "potential for a bankruptcy filing or debt restructuring is continuing to increase" as H&M's performance continues "to deteriorate significantly" prompted a more than 10% drop in the retailer's share price.
To help quell investor and employee concerns that Pier 1 is headed toward bankruptcy the retailer released the following statement:
"Pier 1 has developed an action plan that the company believes will provide sufficient liquidity to implement the strategic initiatives that are part of its new fiscal 2020 plan.
The company is not in default under any of its debt agreements, and those agreements do not contain any financial performance covenants. The term loan that S&P says Pier 1 'could face challenges in refinancing' is not due for two years. As of March 2, 2019 — the end of fiscal 2019 — Pier 1 had $55 million of cash and short-term investments, $191 million outstanding under its term loan, $50 million of borrowings under its FILO tranche and an undrawn revolving credit facility.
We have acknowledged the execution issues under the prior management's "New Day" plan and have since put in place a capable senior leadership team to develop and implement a new fiscal 2020 plan to reset and rebuild our business. Our plan takes into consideration that it will take time for a recovery of topline sales and is instead designed to drive benefits of approximately $100-$110 million from both cost reductions and gross margin improvement in the current fiscal year. This includes approximately $70-$80 million of selling, general and administrative expense savings opportunity for fiscal 2020, reflecting an expected annual run-rate of approximately $95-$105 million. After reinvesting in the business, the company believes it will be positioned to recapture approximately $30-$40 million of net income and $45-$55 million of EBITDA in fiscal year 2020.
While Pier 1 regularly engages with all of its stakeholders, the company is not currently contemplating nor discussing any debt exchange. We remain confident our fiscal 2020 action plan will create the runway to return Pier 1 to long-term health and sustainable financial performance."
Following the release of the statement Pier 1 shares jumped almost 30% before the close of business on Friday, April 26th, reaching its highest levels in nearly a month.