Pilot Flying J's New Mobile App Personalizes Travel
Get great content like this right in your inbox.
Subscribe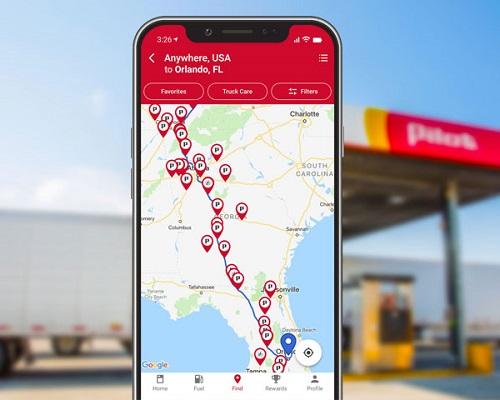 Pilot Flying J, the largest travel center network in North America, has launched a new feature-rich mobile app. The new app is specifically geared toward the auto traveler, RV owner, and professional driver and is designed to make travel easier for everyone on the road. Developed with drivers in mind, the new Pilot Flying J app saves users time and money with a more personalized experience tailored to drivers' type of travel, location, preferences and needs.
"By focusing on the moments that matter most to our guests, we designed our new mobile app to meet the needs of the driver, whoever and wherever they are on their journey," said Mike Rodgers, senior vice president and chief strategy and information officer at Pilot Flying J. "We know drivers are always looking for convenient and reliable platforms that make their lives easier while on the road. Delivering an intelligent interface with expanded capabilities, our new app allows us to personalize, simplify and improve the guest experience while navigating the highways."
The updated mobile app features a streamlined onboarding that allows users to self-select their driver profile, such as professional driver, auto traveler or RVer. Based on that selection, the home screen and features are then customized to meet the drivers' needs based upon geographic location, preferred stops and amenities. These features include:
Auto travelers: The enhanced trip planner makes planning a road trip easy, helping to find and receive directions to Pilot and Flying J locations, view amenities, fuel prices and more. Guests can also save money with the app, including a 3-cent gas or auto diesel discount and exclusive offers on favorite food items and drinks when the app is used at the time of purchase.
Pros of the road: While on the road, professional drivers can have peace of mind with the ability to call Pilot Flying J Truck Care at the push of a button, easily plan their routes with improved location listings and saved preferences and also reduce time searching for parking with Prime Parking reservations.
RVers: Finding locations with RV amenities is a breeze with the new RV home screen that provides recommended stops with RV fueling lanes, dump stations and propane refills.