07/30/2017
Putting Artificial Intelligence to Work in Retail
The future belongs to artificial Intelligence (AI), but do you know what it takes to make cutting-edge AI solutions work with your existing data?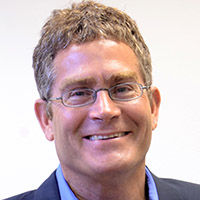 At the 2017 RetailTechCon,Irad Ben-Gal, Visiting Professor at Stanford University, Professor & Head of AI Lab at Tel Aviv University, will present the session "Putting AI to Work in the Retail Enterprise."
In this session our expert from Stanford cuts through the buzz words to help you set AI strategies for marketing, campaign management, loyalty, and the in-store journey.
Ben-Gal is a Visiting Associate Professor at Stanford University School of Engineering, teaching the "Analytics in Action" graduate course. An expert in AI, machine learning and predictive analytics, Ben-Gal has more than 20 years of experience in the field, including R&D collaborations with companies such as Oracle, Intel, GM, Applied Materials, Siemens and Nokia. He has published four books and more than 100 scientific papers & patents, supervised dozens of graduate students and received numerous research awards. Irad is the co-founder and chairman of CB4, a startup backed by Sequoia Capital that provides granular predictive analytics solutions to retail organizations.
RetailTechCon will be held September 6-8, 2017 at the Ritz Carlton, Orlando, Florida. The conference features content based on strategies, technologies and tactics being used by leading retailers today and being invested in by fast followers. Retailers attending RTC will learn where their organizations stand compared to their competitors, share best practices with leading-edge retailers, meet new potential technology partners, and have fun!
This year's theme is: CONNECTED RETAILING: STRATEGIES AND TECHNOLOGIES THAT INNOVATE, DIFFERENTIATE AND ACCELERATE. For more information, to view the full agenda, or to register for the event click here.