Ralph Lauren Appoints Burberry Exec to New Chief Digital Officer Role
Get great content like this right in your inbox.
Subscribe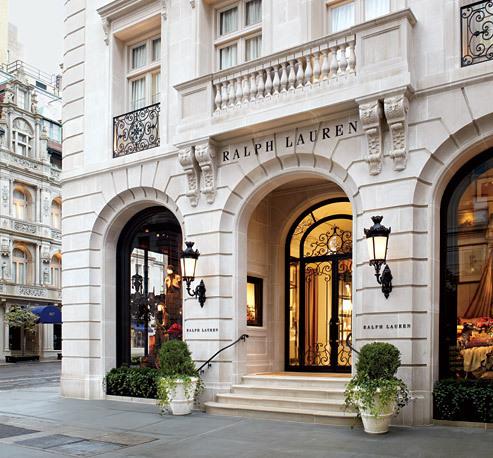 Alice Delahunt will join Ralph Lauren in the newly created role of Chief Digital Officer, reporting directly to CEO Patrice Louvet, and will be a part of the company's executive leadership team, beginning in April. She will be responsible for elevating the company's global digital platforms and enhancing the digital experience for consumers across all channels to drive consumer acquisition, retention, value and revenue.
Delahunt joins Ralph Lauren most recently from Burberry, where she served as director of digital marketing and led digital innovation on social media platforms globally. She began her career at JWT London and received a degree in Business and Political Science from Trinity College in her native Ireland.
"We are moving urgently to expand our digital presence all over the world and bringing in the right senior talent to help us deliver," said Louvet. "We have to meet consumers where they are, which is increasingly online, and digital expansion is one critical way we will drive new growth for our iconic business and brand."
The company has also appointed Laura Porco to SVP, e-commerce for Ralph Lauren North America. Porco formerly ran e-commerce for Ralph Lauren's Club Monaco brand and was previously with Amazon for 12 years where she led the launch of Kindle Books and MYHABIT.com.
Galen Hardy will take on the role of SVP, Club Monaco e-commerce & business operations, joining the company from Zappos where he oversaw apparel merchandising, owning the growth and direction of Zappos.com's clothing business.
Valeria Juarez will assume the role of SVP, e-commerce, International; she served as SVP, e-commerce, EMEA since 2016 and, prior to joining Ralph Lauren held various senior roles at Amazon UK and Diageo.
To support Ralph Lauren's global digital expansion, strong core technology and infrastructure are critical. To this end, Cyrus "Cy" Fenton will be joining CIO Janet Sherlock's team as SVP, IT Security & Infrastructure, chief information security officer. Fenton was previously at Books-A-Million Inc. where he led the omnichannel digital business and oversaw all aspects of information technology.