Redefining Customer Engagement: How Stores Connect with Digital Consumers
Get great content like this right in your inbox.
Subscribe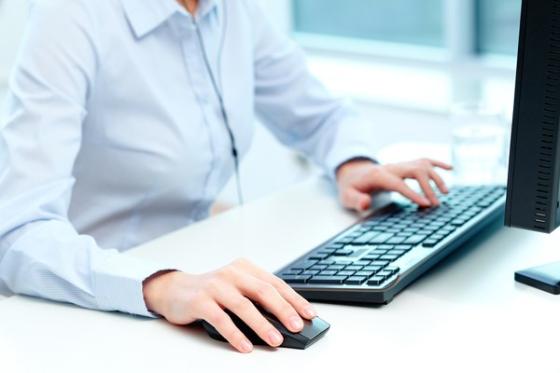 For consumers today, shopping is no longer considered an exclusive trip or planned excursion, but rather a part of day-to-day life. With an increase in e-commerce and mobile capabilities, consumers now expect to be able to shop any way they want, anywhere they want, and whenever they want.  This change in consumer behavior poses a challenge for stores whose previous focus had been all about the in-store experience -- enabling shoppers to enjoy hours of browsing through a wide variety of items.  In order to compete with the likes of Amazon and a growing number of other online "etailers," stores must now offer a digital customer experience that is fast, flexible, relevant and driven by real-time customer insights.
So, how can stores pivot their attention to the digital store without losing the supportive and guided experience customers are used to? The answer lies in leveraging intelligent virtual agent technology that allows customers to take control of how they interact with a retailer. By offering customers the ability to connect with an agent 24/7 from wherever they are, retailers can ensure that consumers are always receiving relevant and accurate information. 
When it comes to implementing virtual agent/assistant technology, stores should focus on the following strategies to ensure they meet the needs of digital consumers:
Create the Ability for Quick Answers That Matter
How we receive information has changed dramatically. Today's consumers opt for their news in thirty second clips and BuzzFeed articles rather than long-form news pieces. The same can be said for customer service communications -- today's shoppers want fast, concise, and relevant answers. This is where retailers can really fail in their transition to a digital interface. Traditional FAQ resources require customers to sift through text-heavy answers and in many cases walk away without the right answer.
An intelligent virtual assistant holds immense value because it allows customers to cut to the chase -- be it through personalized answers based on their existing account or a contextual conversation that can be carried over channels without the need to repeat information. Through these tools customers can "smart search," breaking outside of the box of static FAQs and allowing them to easily self-serve. This type of communication support showcases that a store understands how today's consumer shops, helping to build repeat online business and reestablish customer loyalty. It also allows stores to translate that intimate attention to customer needs for in-store to the digital storefront.
Leverage Data To Improve Customer Engagements
The best way to stay one step ahead of digital consumers? Take the time to understand their needs. In today's retail market where everything about the shopping experience can be personalized, it is important for retailers looking to build their online presence to also identify ways to collect and interpret data on customer engagement. This doesn't just mean understanding their preferred products, but also the way customers choose to shop, the issues they face and what causes them to leave the store without making a purchase as well as what it would take to coax them to stay.
Through the use of virtual agent technology, these retailers have the opportunity to monitor and better understand how customers interact with online resources. More importantly, virtual agents are able to identify if the self-service solution is actually answering customers' questions and doing so with relevant, precise responses. We've all felt the frustration of searching through FAQs or receiving an answer from customer service that is both confusing and doesn't alleviate the problem we were having. These are the moments where a shopper could look to opt for Amazon or another retailer instead because their customer experience seems easier. With the sophisticated analytics provided by virtual agents, these types of issues can be logged by stores, allowing them to easily adjust the resources that aren't quite working the way they should. It should be noted that this isn't just a strategy for stores, but something any retailer with an online presence should apply to their business.
To stay competitive in today's retail market, stores need to meet the demands of consumers as quickly as possible - whether they are in-store or online. Looking to replicate the support found in-store, these retailers needs to ensure that online resources are not just easily available, but also cater to their customers. Leveraging virtual customer assistant technology, stores have the option to do both, while also ensure that they continually have a pulse on shifts in consumer behavior.
-Brad Bernstein, Head of Sales, North America, Nanorep at LogMeIn