05/16/2017
REI CIO Moves to Lululemon
REI Chief Information Officer Julie Averill is leaving the company to become athletic apparel retailer lululemon's new EVP and Chief Technology Officer at the end of May.
"Thrilled to welcome Julie Averill to the lululemon team as EVP and Chief Technology Officer," a lululemon spokesperson told RIS News.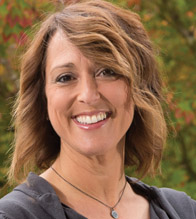 As the CIO of REI, Julie Averill led the co-op's technology strategy and overall IT operations. With 25 years of industry experience under her belt, she joined the company as VP of IT in 2014 and was named REI's first-ever CIO shortly thereafter.
"Julie has effectively led investments in technology that enhance the employee experience and strengthen our service to more than 5.5 million members," said Eric Artz, REI's CFO and COO when Averill was appointed CIO. "She hit the ground running and is leading some of our most important work streams."
She has been responsible for technology solutions across the company, including 149 stores in the areas of digital experiences, business intelligence, marketing, data-powered merchandising, supply chain, and data center/cloud infrastructure.
Prior to REI, Averill served as Nordstrom's vice president of technology, leading many of the company's technology innovations over the last decade. She was also an adjunct professor in Seattle University's Masters of Software Engineering program, held various consulting roles, and previously worked at Weyerhaeuser and Ernst & Young.
Averill was recently featured as one of RIS News' "Top Women in Retail Tech." She noted of her time at REI that "technology is changing the in-store, online and mobile experiences, and it's creating new ways for us to connect our members to meaningful outdoor adventures,"Click here to read her full profile.
Averill was also the opening keynote at the 2016 Retail Executive Summit, where she discussed how the retailer was creating a framework for success and why technology is only part of the equation. Her keynote session "Persuasive Retailing: Creating a New Framework for Success," explored how the retail co-op is engages, influences and personalizes the shopping experience for shoppers.