Reimagining Retail in the New Experience Economy: Five Strategic Tenets
Get great content like this right in your inbox.
Subscribe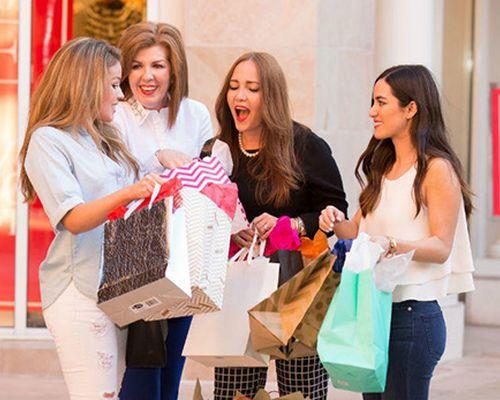 Retail's ongoing transformation is both prolific and unprecedented, and exposure to the brute force of technology disruption brings both challenges and opportunities. The old retail pricing formula – pile it high, sell it cheap – worked well through the 20th Century, but in the new experience economy, it's been replaced by the concept of value exchange where value is measured not just in terms of price and quality, but also time, convenience and experience.  
With digital upending the traditional value chain, and new actors wedging themselves between the retailer and the consumer, traditional retailers must reclaim their personalities and redefine where and how they wish to compete. For retailers able to make the necessary adjustments — transform business models, embrace the new paradigm, and unshackle themselves from age-old habits and conventions — digitization represents a pathway to exciting new opportunities for growth and expansion.
But to effectively capitalize on these opportunities, retailers must first prioritize a number of strategic tenets. These tenets will help shape the framework and underlying capabilities necessary to adapt to what will almost certainly prove to be a rapidly and continuously changing environment.
Put the consumer at the center:

retailers must possess a deep understanding of the entire value proposition it exchanges with consumers and by placing them at the center of this ecology, pull consumers into the brand by continuously offering compelling reasons to engage;

Think omnipresence, not omnichannel:

retailers must evaluate and respond to the more complex, multiple journeys and life events that lead consumers to engage their brand. They must think beyond channels to understanding the key moments they have to capture consumers' attention and connect with them;

Make artificial intelligence and advanced analytics core operational competencies:

retailers will need to systematically harvest structured and unstructured data across multiple, eclectic sources and develop and apply advanced, predictive algorithms that turn these AI-driven insights into foresights and recommended actions;

Capitalize on the combined strength of physical and digital assets

: retailers must invest in a digital workplace strategy and determine which consumer processes and value propositions are best suited to humans, best suited to machines, and best handled by a combination of the two;

Invest in integrated and adaptive digital platforms:

to transform business models and better connect consumers, retailers must invest in platforms that drive experiences rather than transactions.
There will undoubtedly be retail winners and losers in the months and years ahead, but those that thrive will do so by building innovative business models on a foundation of technologies that meet consumer-centric demands for digitally enabled shopping experiences. Retailers must redefine and reinvent their value chains within new ecosystems, innovate and experiment with new technologies, and leverage the value of data harvested from the proliferation of IoT. 
For retailers who are able to embrace the new retail paradigm, bust through age-old habits and conventions, and reimagine the very essence of brand value, the future will present a plethora of new, exciting opportunities. Success will require speed, fortitude, a culture of rapid change and a mindset of inspired execution.
-Scott Clarke, Chief Digital Officer, Cognizant Consulting