12/04/2017
Retail and Healthcare Merge in $69 Billion CVS and Aetna Deal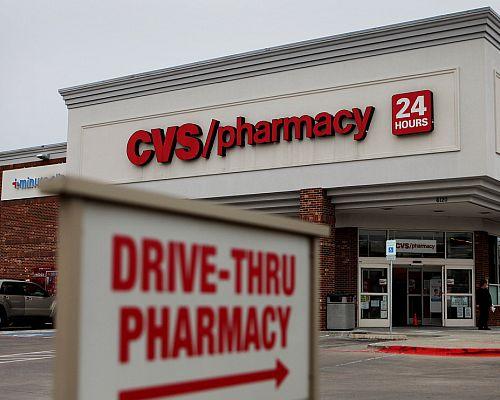 Pharmacy chain CVS Health is buying health insurance company Aetna in a $69 billion deal, one that marks the first time a retailer has merged with a healthcare company.
 "This combination brings together the expertise of two great companies to remake the consumer health care experience," said Larry J. Merlo. "With the analytics of Aetna and CVS Health's human touch, we will create a health care platform built around individuals."
CVS claims the entire health care system will benefit from broader use of data and analytics, leading to improved patient health at substantially lower cost.
Merlo claims the two will work to create a platform that is easier to use and less expensive for consumers and the merger presents "a unique opportunity to redefine access to high-quality care in lower cost, local settings whether in the community, at home, or through digital tools."
"Together with CVS Health, we will better understand our members' health goals, guide them through the health care system and help them achieve their best health," said Mark T. Bertolini, Aetna chairman and CEO.
CVS claims consumers will benefit from a uniquely integrated, community-based health care experience. It expects the merger will allow the combined company to better understand patients' health goals, guide them through the health care system, and help them achieve their best health.
Going forward, CVS Pharmacy locations will include space for wellness, clinical and pharmacy services, vision, hearing, nutrition, beauty, and medical equipment. An entirely new health services offering, which will be available in many locations, will function as a community-based health hub dedicated to connecting the pathways needed to improve health and answering patients' questions about their health conditions, as well as prescription drugs and health coverage.
CVS said this health care experience will be delivered by connecting Aetna's network of providers with greater consumer access through more than 9,700 CVS Pharmacy locations and 1,100 MinuteClinic walk-in clinics as well as further extensions into the community through Omnicare's senior pharmacy solutions, Coram's infusion services, and the more than 4,000 CVS Health nursing professionals providing in-clinic and home-based care across the nation.
While the CVS/Aetna merger is big news, it may have many wondering what Amazon's next move will be. There has been plenty of speculation that Amazon is seeking to enter the drug market. CVS Pharmacy already announced plans to deliver prescriptions directly to patients' doors with nationwide next-day delivery beginning in early 2018. It began offering free, same-day delivery service within hours from all locations in Manhattan on December 4.
According to TheStreet, in the past year, Amazon has obtained wholesale distribution licenses from the pharmaceutical boards of a dozen states, including New Jersey, Connecticut, Michigan and Arizona. Just this week, it was reported that Amazon held preliminary talks with generic drugmakers, such as Mylan NV and Sandoz, a unit of Novartis AG. 
However, Forbes just reported drugstore rival Walgreens Boots Alliance executive vice chairman & CEO Stefano Pessina said he sees Amazon as more of a technology and logistics company rather than a firm interested in pharmacy and healthcare. The "only way" for Amazon "to enter our space would be to buy or to team up," Walgreens Pessina said at Forbes Healthcare Summit.
The CVS/Aetna transaction is expected to close in the second half of 2018. 
CVS Health intends to fund the cash portion of the transaction through a combination of existing cash on hand and debt financing. The transaction is not contingent upon receipt of financing. Barclays, Goldman Sachs and Bank of America Merrill Lynch are providing $49 billion of financing commitments.
Upon the closing of the transaction, three of Aetna's directors, including Aetna's Chairman and CEO Mark T. Bertolini, will be added to the CVS Health Board of Directors. In addition, members of the Aetna management team will play significant roles in the newly combined company. Aetna will operate as a stand-alone business unit within the CVS Health enterprise and will be led by members of their current management team.