The Retail Industry's Ever-Evolving Relationship With Artificial Intelligence
Get great content like this right in your inbox.
Subscribe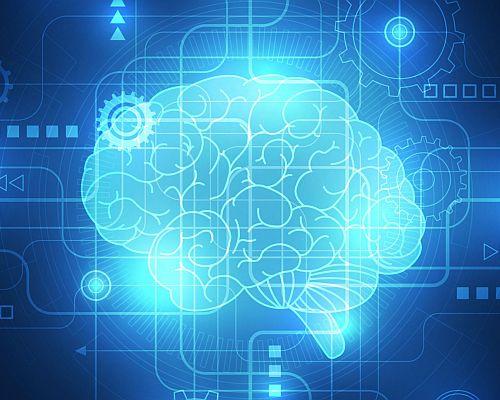 As artificial intelligence becomes more and more sophisticated, new opportunities will arise for retailers to use the technology to their advantage. And industry-wide, AI is already trending up in a big way. In fact, a recent Juniper Research study estimates that retailers will spend a whopping $7.3 billion on AI by 2022. Clearly, the retail world believes in the future of AI, and sees it as a major factor moving forward. 
So while the industry's use of AI is expected to skyrocket over the next couple of years, many retailers have already successfully adopted it. Here's a closer look at some of the ways they're already utilizing AI. 
For More on Machine Learning
Successfully implementing advanced machine learning technology starts by understanding the ramifications this technology will have on all aspects of your business. Learn more about how to thoughtfully navigate the many technology, process, data and people challenges retailers face when choosing and deploying advanced technology at NRF Big Show 2019 session "Practical challenges of implementing and using data science effectively."
The panel discussion will be moderated by Tracey Welson-Rossman,Co-Chair and Co-Founder Women in Tech Summit, and include John Hill, CIO and SVP, Planning, Carhartt.
Retailers are taking an innovative approach to AI
There are two big initiatives underway involving retailers and the ways they use AI. First, retailers are looking to deploy AI at scale on the high-speed, connected consumer data from their digital businesses. They're rapidly experimenting -- in near real-time -- to create digital personas, CRM automation and root cause analyses. It's a bit of catch-up with their e-commerce fraternity. The second area is creating a better in-store experience with the help of AI. Retailers are leveraging IoT and AI in their stores to help engage customers. In addition, they're using behavioral sciences to reconfigure in-store design motifs.
AI is being deployed in different ways
The market leaders are experimenting with AI and behavioral sciences to create seamless, intelligent response systems and insights that empower their customer services teams. The market median is catching up on personalization, CRM automation and performance management. So, outside of criteria, they've matched almost everything from a year or two ago. There's also more experimentation, both in-store and online. Looking at the store as an area of customer experience -- and enhancing that experience -- delivers a serious advantage. Before, the point of a store was just to distribute goods. Now, stores have started to devote more attention to the customer experience by using a combination of IoT devices and AI. This makes the in-store experience more satisfying for customers.
Brick-and-mortar retailers are getting a boost from AI
For brick-and-mortar retailers, leveraging the store to drive customer experience is a source of strong competitive advantage. Retailers have a wide touchpoint with customers both online and in-store that pure play e-commerce companies like Amazon lack. It's a rich source of data and insights that can be harnessed with AI. Another area that's emerging is consumer psychology. Behavioral science techniques like choice architecture can reimagine the entire category inside the store, reduce the number of choices and enhance the overall consumer experience.
The future
Looking ahead, I believe that AI will help empower customer experience teams on the front end, and improve product supply and last mile delivery at the back end. These two areas, in particular, are where retailers will gain a competitive advantage and make a real difference in how they use AI. They have multiple touchpoints with their customers: Online, offline, personalized, mobile data apps, in-store and more.
So in the future, they'll continue to figure out the best ways to leverage these touchpoints to enhance the overall experience, as well as use AI to feed up their supply lines.
Amitabh Bose heads retail practice at Fractal Analytics