Retailers Need Data and Analytics to Provide an A+ Back-to-School Shopping Experience
Get great content like this right in your inbox.
Subscribe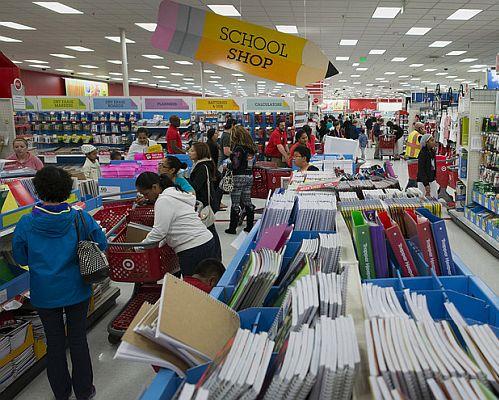 Every brand team is flat-out when it comes to back-to-school, and they need to ensure that their efforts—and those of the people in their stores—get focused on the right things.
Back-to-school is the second-biggest shopping season of the year, with a lot of potential for brands—especially those in footwear, apparel, accessories, electronics, office supplies, and other categories that cater to students' supplies lists.
But retailers can't afford to sit back and wait for shoppers to come. They need to be prepared with the necessary inventory, displays, and in-store associates that shoppers will demand as they tackle their back-to-school shopping lists. This can be daunting, especially for brands that sell products in thousands of store locations across the country.
Luckily, data and analytics can help brands focus, plan, execute, and adapt their in-store strategies in the months before back-to-school and in the midst of the madness, creating a 15-35% promotional sales lift in turn.
Back to School Retail Prep 101
In the lead-up to back-to-school, brands should be keeping a close eye on store performance, using data to understand which store locations have the most traffic and which products are selling. By analyzing data on top-performing stores—combined with demographic data on consumers in a given area—brands can pinpoint the stores with the most opportunity for growth and plan to invest in displays, more store associates, and interactive experiences in these locations. That way, brands can reserve precious resources for the store locations that matter most.
Brands can also avoid back-to-school blunders by monitoring inventory trends in the previous months. For example, if a footwear brand notices that a certain style or size shoe is particularly popular, the brand should ensure they're stocking stores accordingly to avoid running out of in-demand items.
Using Data and Analytics for A+ Rush Results
Once back-to-school shopping is in full swing, brands need field teams to ensure success—not just to engage customers, but to also provide a constant data stream on what's happening on the ground in stores. With real-time insights, brands can make critical fixes to execution issues before they impact sales. This could be something as small as auditing signage or fixing displays, but it can make a big difference—in fact, one brand saw a 203% lift in sales by making those quick fixes.
Field teams can also provide data on competitors' activity in stores to give brands a leg-up. For example, if an accessory brand's competitor doesn't have backpacks on display during back-to-school, the brand can strategically stock their own inventory to capitalize on the gap. Competitor activity can vary across store locations, so having data across a brand's entire network of physical stores is make-or-break. 
Making the Grade
Once school's in session and the rush has subsided, it's important for brands to reflect on what worked and what didn't by analyzing the data to uncover areas for improvement. And with many more retail seasons on the horizon—from Black Friday to the holidays and beyond—brands shouldn't wait for next year's back-to-school season to make data-driven improvements to in-store experiences.
By Gina Ashe, CEO, ThirdChannel