Retailers Prepare to Embrace Technological Disruption
Get great content like this right in your inbox.
Subscribe
In retail, the line between physical and digital is increasingly blurring as savvy shoppers demand in-store experiences that mimic the online shopping experience. Accordingly, stores are banking on the shift to "phygital" – the digitization of the in-store experience – to improve the customer journey.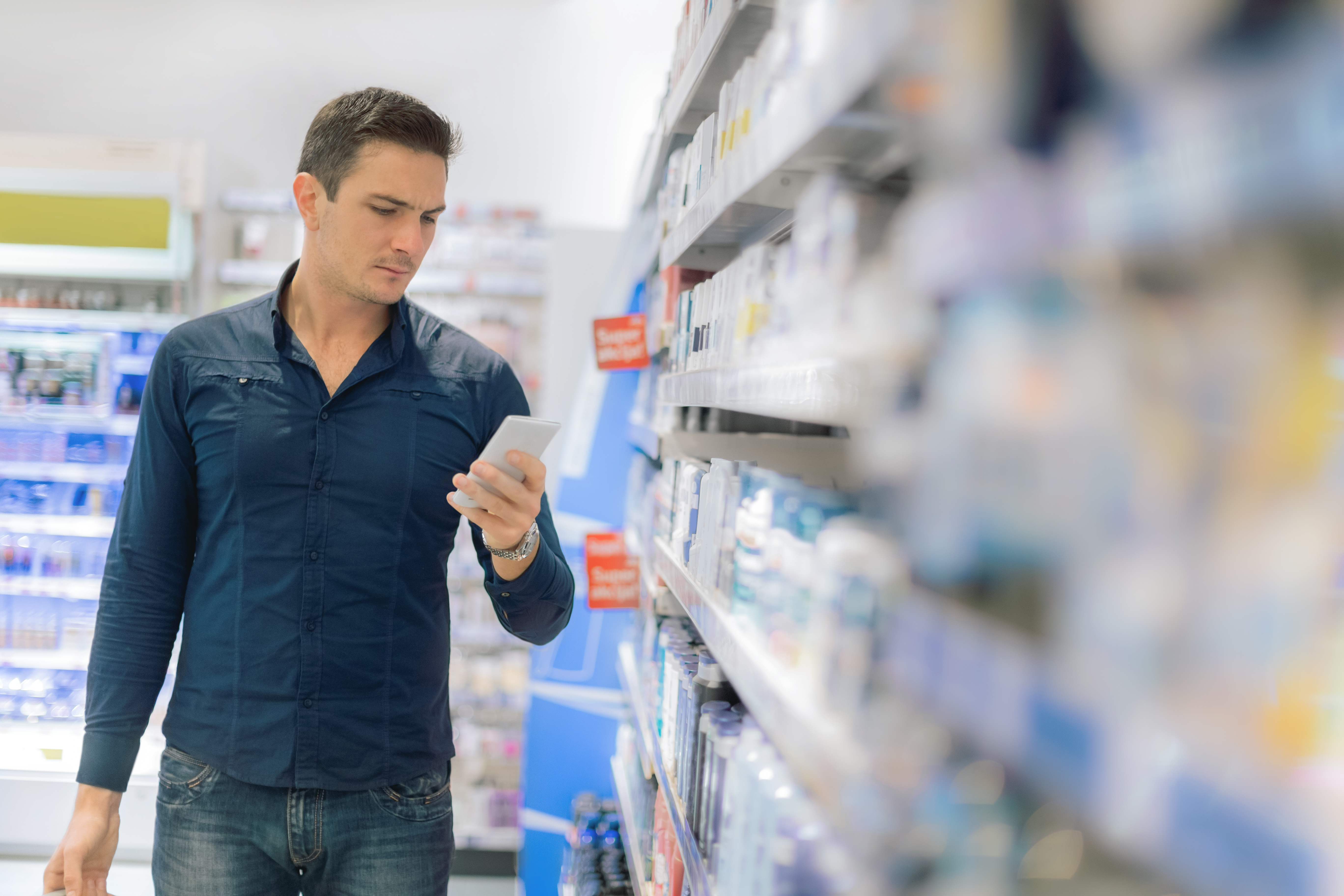 Technologies – including micro-locationing, mobile devices and sensors – are already unleashing a next-generation retail experience. For example, smart devices are weaving unprecedented business intelligence throughout the retail ecosystem, from the warehouse to front-of-store, bringing new levels of insight into customer preferences and business operations. And we've only just begun…
To better understand the technology trends shaping the future of the global retail industry, Zebra Technologies recently surveyed nearly 1,700 retail decision makers from around the world across a wide spectrum of retail segments, including specialty stores, department stores, apparel merchants, supermarkets, electronics, home improvement and drugstore chains.
The 2017 Retail Vision Study found that retailers are prepared to embrace technological disruption in their stores to meet the demands of today's savvy, empowered customers. Retailers are looking to create a seamless shopper experience with 78% reporting that it is important or business-critical to integrate e-commerce and in-store experiences.
Now, let's explore some of the high-tech moves retailers across the globe are making to simplify, enliven, and customize the shopper experience.
Retailers Hone in on Customer Experience with Smart Technologies
It's no surprise that improving the customer experience is the number one driver for retail investment in technology. The continued rise of online shopping will challenge retailers to provide unprecedented levels of convenience to help drive customer loyalty. According to the US Census Bureau, 91% of all retail sales are still generated in brick-and-mortar stores so this becomes increasingly important within store walls.
Today's shoppers often subscribe to a need-it-now mentality and are losing patience for long wait times. Retailers plan to address this challenge by investing in mobile devices, kiosks and tablets to speed – and in some cases, eliminate check-out lines. They will also expand payment options throughout the store, with 87% deploying mobile point-of-sale (MPOS) devices by 2021. By reducing check-out lines, retailers can reassign store associates to the aisles where they can provide more assistance and help improve the customer experience.
Custom Shopping Experience Coming to a Storefront Near You
Retailers have long tracked the customer journey online and leveraged the insights to deliver a personal, contextually relevant digital experience. By 2021, three out of four retailers will bring that personalized shopping experience to physical stores. 
For example, imagine a shopper walking past the jelly section with a jar of peanut butter in their cart instantly receiving a coupon for jelly on their phone. Micro-locationing technologies will allow retailers to capture more customer insights with greater accuracy.
Visibility Makes Retailers Visionary 
Not only do smart technologies drive customer loyalty and often generate revenue in doing so, but they also bring significant cost savings to retailers.
By switching from manual inventory counting to automated tracking with RFID technology, retailers reported a reduction of more than 75% in inventory labor costs. RFID can also reduce associates' time spent tracking down specific inventory and increase customer satisfaction.
From an operational perspective, almost 75% of retailers will gain better visibility over inventory and their supply chain thanks to a combination of automation, sensors and analytics.
Through enhanced visibility of their inventory, retailers will also minimize product loss and theft. By 2021, at least 75% of surveyed retailers anticipate investing in predictive and software analytics for loss prevention.
As digital experiences continue to merge with physical, the Retail Vision Study found that by 2021, retailers will embrace technological disruption to seamlessly bridge the e-commerce and in-store shopper experience.  For more information about Zebra's 2017 Retail Vision Study, please click here.
-Pat Glennon, Vice President, North America Retail and Hospitality Sales, Zebra Technologies