11/28/2018
Retailers Turn to Self-Checkout to Solve Mounting Business Challenges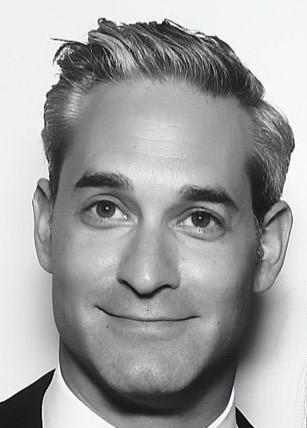 Speed is the name of the game in retail. Whether it is lightning fast online search or a quick and seamless in-store checkout experience, shoppers crave speed.
To meet demand for speedy in-store payment, savvy retailers continue to invest in self-checkout technology to supercharge the POS experience while simultaneously streamlining store operations.
To uncover how retailers can best leverage this critical technology Fujitsu's manager of product marketing, retail business unit James Frank sat down with RIS for an exclusive Q&A on the hot topic.
RIS: Why do today's market conditions make self-checkout an appealing option for retailers?
Frank: Retailers are facing higher labor costs due to minimum wage increases, while at the same time experiencing shortages in the availability of staff; even at these higher wages. To compound the labor issues further, retailers need to allocate already strained staff resources to meet new retail trends such as buy online, pickup in-store (BOPIS). When all these factors are coupled together, self-checkout remains one of the only guaranteed means of solving these mounting business challenges. By significantly reducing labor at checkout, self-checkout allows retailers to reallocate these costly and potential scarce resources elsewhere throughout the store. Self-checkout's ability to help with these labor business challenges and emerging consumer trends are driving its adoption into non-traditional grocery and specialty retail as well.
RIS: How do modern self-checkout solutions offer a better customer experience?
Frank: The best self-checkout solutions are driven by one primary focus; consumer behavior. Smaller, cashless solutions create self-checkout express lanes for the large percentage of handbasket shoppers. Integrating IoT devices such as wearables allow staff to more efficiently solve customers' issues through instant communication throughout the store. The days of patiently waiting for a price check request over an intercom page are over. Self-checkout is no longer bound as a large machine at the front, next to the other cashier lanes. It is migrating to other areas of the store and morphing into the store design itself. Integrating convertible self-checkout solutions into custom cash wraps creates an enhanced checkout experience for the customer and new opportunities to upsell impulse items for the retailer. By converting from a standard cashier lane into a self-checkout lane, convertible integrated solutions allow for maximum floor space efficiency and greater flexibility of staff to be useful elsewhere in the store.
RIS: What are some key questions for retailers to consider when choosing a self-checkout solution?
Frank: The two fundamental questions to consider are levels of security and payment tender. Over the past decade, research has shown self-checkout not to be the loss prevention risk people once assumed. When combined with proper item verification and better communication capabilities like wearables, we are seeing more and more unattended self-checkout implementations. It is important to work with specialists to properly determine the level of security required. This question should always be answered by a thorough evaluation of the unique operating environment of a retailer. Deciding on accepted tender of payment is the second key question. Cash may be king, but it is expensive to manage, increases transaction times, and like royalty, is not as prevalent as it once was. Dropping or limiting cash as a tender at self-checkout provides great flexibility to implement multiple, smaller and less expensive express lane units in the same footprint as larger cash accepting units.
RIS: How is the Amazon Go concept influencing the self-checkout landscape?
Frank: Most potentially disruptive technologies generate early hype and our industry is no different. There is an initial instinct to believe that computer vision retail systems, like the one implemented at Amazon Go, will replace self-checkout. Retail is detail, and there are many details of frictionless retail that still need to be hammered out. What breadth of products can be handled, how to weigh items such as produce, cash payment, etc. In the near to medium term, self-checkout works in-conjunction with these systems to provide the flexibility at checkout for an effective shopping experience. We are engaging with these companies to incorporate our decades of retail experience to shape the store of tomorrow. Just as self-checkout was developed to give shoppers a choice over waiting in line for a cashier, frictionless retail will eventually give shoppers the option of automation over using a self-checkout unit when possible. In due course, self-checkout simply becomes self-service.
Fujitsu co-creates innovative solutions with retailers, for retailers. It builds solutions that help retailers do what they do best – take care of their customers whenever and wherever they choose to shop. Fujitsu's POS application software, hard­ware and services are the foundation of its 50 year heritage serving over 500 retailer in 52 countries around the world.