Retail's 5 Best Performing CEOs
Get great content like this right in your inbox.
Subscribe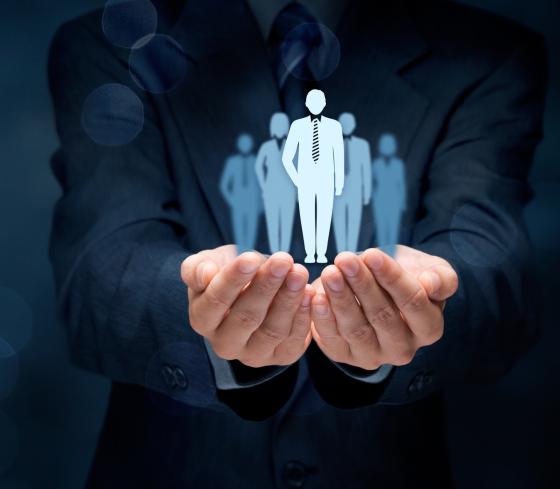 A retail organization is only as powerful and dynamic as its leader. A strong CEO is a vital asset that can guide a retailer into the future with their strategic vision and ability to pick and invest in game-changing technology.
Harvard Business Review's (HBA) annual "The Best-Performing CEOs in the World" is a cross-industry ranking of the globe's best chief executives. HBA's unique methodology ranks success on longevity; financial metrics; and environmental, social, and governance concerns. A complete methodology is available here.
To uncover its top 100, HBA examined 881 CEOs from 870 companies, hailing from 29 countries. Interesting, only six CEOs have appeared in every iteration of the report over the past five years, and three of them are from the retail sector: Jeff Bezos, Pablo Isla and Blake Nordstrom. While the industry continues to be in flux, those retailers that have a stable and high-performing c-suite are setting the pace for success.
Below is a quick look at the five retailers that made HBA's report. The full report is available here.  
Pablo Isla
Isla tops HBA's ranking of the world's best CEOs for the second year in a row. Isla is the CEO and chairman for Inditex, the biggest fashion group in the world. Inditex's crown jewel is Zara, but it also owns Zara Home, Massimo Dutti, Bershka, Oysho, Pull and Bear, Stradivarius and Uterqüe. Isla has been the CEO of the retail powerhouse since 2005, when he was brought on as the chief executive as well as the deputy chairman. In 2011, the long-running CEO dropped the deputy from his chairman moniker. Harvard Business Review Ranking: 1.
Mark Parker
Parker is the president, chairman and CEO of international athletic shoe and apparel manufacturer and retailer Nike. He has held the title of CEO since 2006, but unlike many of the other top CEOs on HBA's list, Parker is a life-long employee of the brand. He joined Nike in 1979 as a footwear designer, working his way up through the corporate ranks before ascending to the chief executive position. Under Parker's leadership, Nike has transformed itself into a true digital powerhouse, leveraging next-gen analytics to personalize the experience for its shoppers. In addition, the retailer is investing heavily in the in-store experience to blend the distinction between digital and physical shopping. Harvard Business Review Ranking: 14.
Hubert Joly
Joly has been the CEO of Best Buy since 2012, helping build a new digitally-focused company. The retailer has a strong e-commerce presence, but it is its stores that help set it apart. As a national big box electronics retailer, Best Buy's strategic advantage is its ability to leverage its engaging in-store experience and store-based fulfillment capabilities to win in an increasingly competitive and commoditized market. When Joly took the reins he instituted his Renew Blue strategic initiative which helped invigorate the brand. Last year, he updated his vision with Best Buy 2020: Building the New Blue, which focuses on growing its omnichannel business, improved execution, reducing costs and driving efficiencies, and instituting the people and systems necessary for sustained growth. Harvard Business Review Ranking: 45.
Blake Nordstrom
Blake Nordstrom is co-president of the upscale department store chain that bears his family's name with his brothers Pete and Erik. Blake has been co-president with his siblings since 2015, prior to that he served as Nordstrom's president from 2000-2015. While the department store segment is going through a period of upheaval as mall traffic is disappearing at an alarming rate, Nordstrom and its leadership team continues to innovate in the space and is viewed as a shining example of engagement in the omnichannel age. The retailer in investing heavily in its store-of-the-future concept, loyalty program, and tech acquisitions to compete in an increasingly digital marketplace. Harvard Business Review Ranking: 62.
Jeff Bezos
Any list of retail's best performing CEOs would be incomplete without including Bezos. The CEO of Amazon has completely revolutionized retail since he founded the digital powerhouse 24 years ago. Since its humble beginnings as a pure-play bookseller, Bezos has guided Amazon into the most disruptive force in retail. Whether it is acquiring Whole Foods, expanding its Amazon Go concept, or building an in-house delivery fleet, Amazon, under the direction of Bezos, is the 10,000 pound retail guerilla that cannot be ignored. Harvard Business Review Ranking: 68.