Retail's FAKE NEWS. The Numbers Behind First Quarter 2017
Get great content like this right in your inbox.
Subscribe
The stories behind the demise of brick and mortar retail came almost on a daily basis starting in late February of this year. While it is true that the number of store closings announced this year is a bit mind numbing, a look at the list of which retailers are shuttering some or all of their doors is really not that surprising. As I wrote earlier this year, CoStar predicted as much as a billion square feet of retail space will need to be shuttered to get close to right sizing the per capita retail space in the US.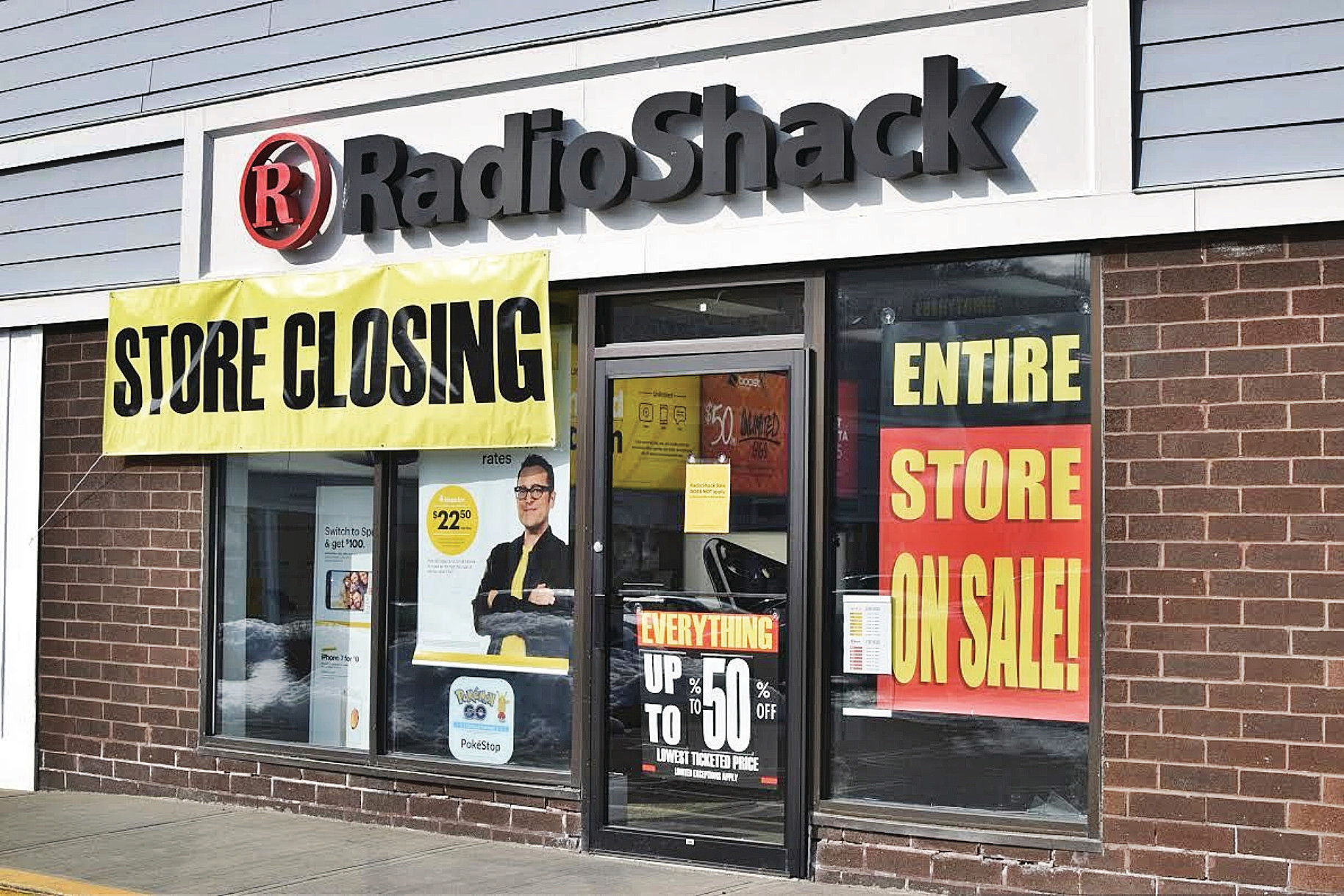 If you were to anecdotally think back on all of the 'retailpocalypse' pieces written in the last 90 days, it would be easy to assume that in-store year on year sales would be in the tank.  In addition, it would be easy to assume that e-commerce was accounting for overall sales well into the double digits. 
According to the recent data from the US Census Bureau and Monthly Retail Trade Survey, the sky is not falling.  While this was published as an e-commerce report, it is important to look at the overall numbers.  According to the report, non-adjusted sales were up 3.7% from 1st quarter 2016 – actually besting the previous FIVE years 1st quarter numbers dating back to the 7.6% growth in Q1 2012. On a seasonally adjusted basis that percentage jumps to 5.1%, also the best Q1 growth since 2012. In addition, the 4th quarter to 1st quarter unadjusted sales declines are fairly consistent over the last four years (-10.5%, -10.5%, -11.9%, -9.9%). This says to me that overall the 'retail world is crumbling' rhetoric is just not true.
From an e-commerce perspective, the percent of sales continues to rise (surprise, surprise) but we're still not into the double digits (8.4% of sales).  Growth in e-commerce has also been fairly consistent in the 13-15% range going back several years.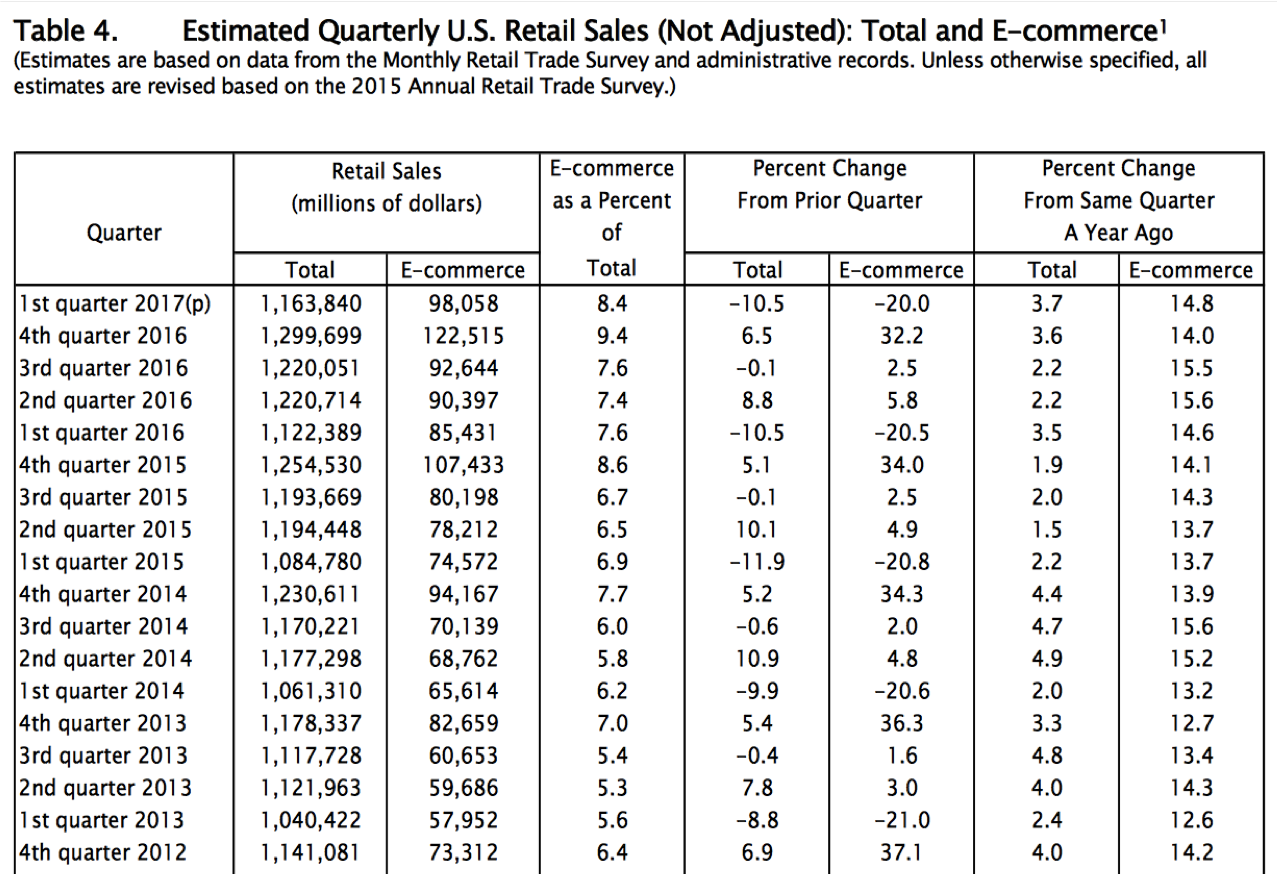 Now, we could break these numbers down by format and look at the types of stores that are closing and punch holes into these numbers.  For example, for consumer electronics we know the percent of e-commerce sales is well above 50% so it's no wonder HHGregg is almost gone and Radio Shack is gone (although these guys have many reasons to be gone).  Also, while one could argue that the percentage of overall growth in some cases is coming just from e-commerce, the point is still made that there is still growth as opposed to declines.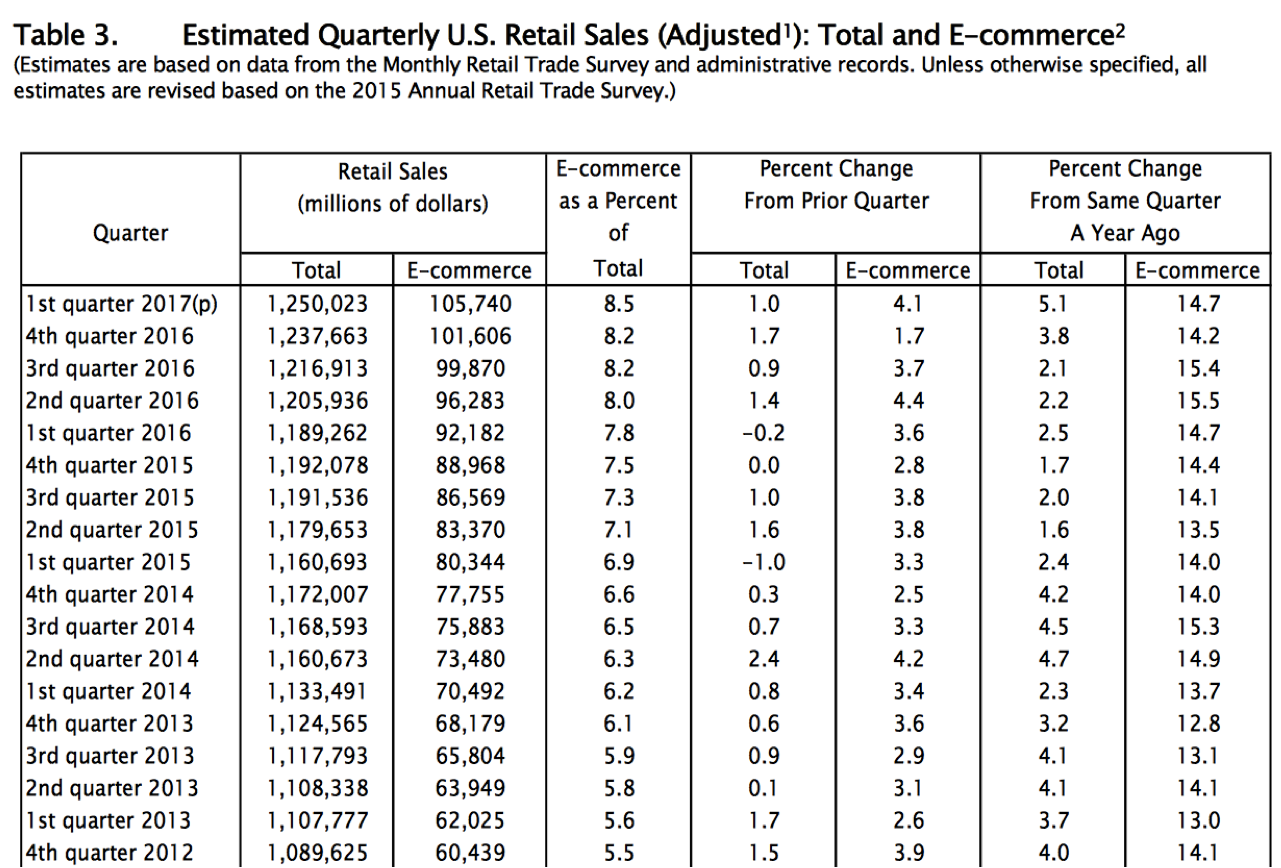 Many analysts such as RSR's Paula Rosenblum and IHL's Greg Buzek have correctly stated that it is no surprise that the retailers that are struggling are companies that have suffered, in many cases, for years.   Poor strategies, lack of execution, lack of innovation and investment all has contributed to the current rash of store closings.   Of course I won't discount the fact that consumers' shopping habits ARE changing and it is not a cycle (unlike a poor CIO I recently had dinner with who told me his CEO believes they are just in a 'cycle' – buh bye..) and that certain retailers (hello youth fashion retailers) are suffering due to this. 
First quarter results were mixed, at best, with some wins (Home Depot, Lululemon) and some misses (TJX, Lowes) so it's certainly not rosy.  However, according to the numbers, sales aren't crumbling either.  Plus, very few of the announced store closings actually happened in first quarter.  Therefore, for competitors that haven't announced they are closing stores, they could stand to benefit.    
The one thing that retailers MUST be careful about is groupthink.  Seeing and reading all of the negative press can impact the strategies that our historically hyper conservative retail executives put into place.   The need to innovate and invest is greater than ever – keep pushing and block out the negative!
David Weinand was the former Publisher of RIS News and brings 20+ years of experience connecting technology providers with retailers & restaurants through content, research & events.  He understands the pain points of retailers and how innovation can help solve them .
CONNECT Ventures brings Enterprise Retailers & Restaurants and Innovative Emerging Technology Companies together via a unique business model including an Innovation as a Service (IaaS) offering for retailers and restaurants that ignites an innovation mindset & culture and a white glove advisory service for the right emerging technology companies to build relationships and awareness in the crowded technology landscape. Visit connectventuresllc.som for more information.