12/20/2017
RIS News' Top 10 Retail Articles of 2017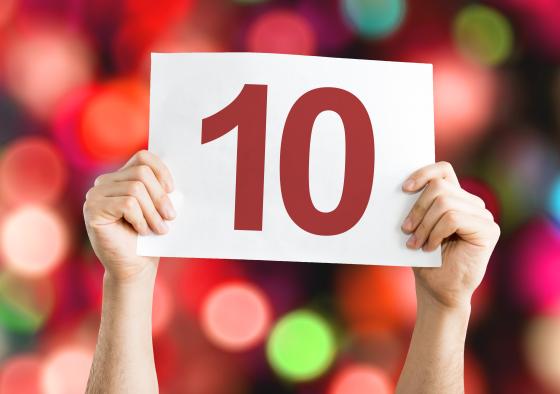 So much happened in retail in 2017 it's hard to believe the year is already coming to an end. While the media hyped the "retail apocalypse" repeatedly, it's refreshing to see that the top-read RIS News articles this year were all of a positive nature. Readers clamored to find out about top tech leaders paving the way, the retailers that are making waves, and the latest tech from stores that are proven influencers.
 Here we list our 5 most popular articles of the year:
NRF's annual expo is called the Big Show for a reason, no matter how hard you try you just can't see it all. Once again, readers checked in with RIS News to see what news, trends and sessions were all the rage at the 2017 show and catch up on what they might have missed.
More than 10,000 readers tuned in to learn about Walmart testing on a way to appease online grocery shoppers that prefer self-service. Learn what it was and what other fulfilment technology the mega retailer worked on this year.
RIS News' inaugural list of IT leaders setting the innovation pace across retail was a hit. Look for this list again in January 2018 and learn who's blazing the path for the generation to come.
When the results of the seventh annual RIS News CIO of the Year Awards came in, readers clamored to find out who claimed the prestigious awards. Four awards, including the coveted CIO of the Year honor and three inaugural RIS News' Hall of Fame Inductions were presented at the Retail Executive Summit (RES), June 14-16, at a gala dinner and awards ceremony.
Did you tune in to find out the five retailers that mattered in 2017? The cover story highlighted the cutting-edge retailers driving the industry forward thanks to a dedication to technological innovation.
The next five most popular articles are worth mentioning, covering a range of retail topics throughout the year: