05/15/2017
RIS TALKS: How David's Bridal VP, Digital Commerce, Sam Norpel Is Transforming Digital Marketing
RIS TALKS is a regular feature from RIS News profiling retail technology leaders, offering readers insights into what top retail executives are working on today and how they are driving innovation in their field.
Sam Norpel joined David's Bridal's in January 2016 and is helping transform the wedding retailer's digital marketing platform.  As VP, Digital Commerce, for David's Bridal,and a member of the Executive Leadership Team, she is responsible for the delivery and implementation of the company's digital commerce activities that advance the brand's presence online, drive the online marketing strategy and focus on customer acquisition and retention.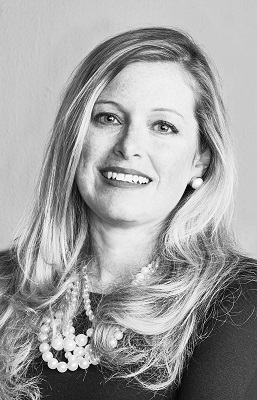 Prior to this, Norpel was most recently the VP of Digital Transformation and Acquisition at Lands' End. During her time at Lands' End, She helped drive year-over-year growth in online demand and new-to-brand and reactivated customers through digital strategies. She also led the modernization of the online channel, including launching responsive design capabilities for both the website and email, online fit solutions, and a streamlined checkout process.
Prior to her time at Lands' End, she served as the VP and director of marketing for True Action, an eBay Inc. company where she directed the omnichannel interactive marketing strategy for clients, driving 28% in revenue growth.  During her nearly 20 years of experience in digital commerce, Norpel has an extensive portfolio of developing e-commerce interactive strategies, digital marketing and analytics for the retail, financial environmental and higher education industries. 
RIS Newsrecently ­­­had the pleasure of recognizing Norpel's contribution to retail by naming her to the"Top 10 Movers and Shakers in Retail."The following is an exclusive Q&A with the high-ranking retail exec:
Q&A WITH

Sam Norpel, VP, Digital Commerce, David's Bridal
RIS News:What is your biggest accomplishment to date in the field of retail technology?
Sam Norpel: It's hard to pinpoint one. I've been lucky to work with a number of retail brands in the last eight years and for each brand, their new technology was an accomplishment – from launching digital marketing attribution technology to launching mComm and responsive sites. In my current role, one of my favorite projects was our recent launch of the Wedding Dress Finder on DavidsBridal.com. Brides take a fun, easy quiz and are presented with a personalized assortment of gowns that match her taste and vision.
RIS News:What new/emerging technology are you working on now?
Norpel: David's Bridal recently partnered with Pinterest to develop a "Be Your Own Bride" quiz for future and current brides that resulted in their own personalized pin board. We were the second retailer to leverage their API technology to create these boards and the first in the Bridal Market. Now many of our top pins are the results of this quiz.
RIS News:The title of the piece is "Influential: Top 10 Movers and Shakers?" How do you influence you team? Is there a favorite piece of advice you like to give to get the most out of your staff?
Norpel: I encourage my team to work hard and play hard – and to always think of ways to be innovative (whether it is changing a process or launching a new site feature). I think it's important to recognize wins, both as a group and with individual team members, because if one person succeeds we all succeed. I have a quote on the white board in my office that I love: "To get what we've never had we must do what we've never done." My advice to my team is always to try it—we have a culture of testing, trying new things, learning from our mistakes and celebrating our wins. Fun Socks Friday and Team Bowling also go a long way.
RIS News: Who was the biggest influence on your career and helped you get where you are today?
Norpel: My gymnastics coach growing up: She taught me how to get back up on the balance beam after I fell. Today, if I've had a bad day or have "failed" in some way, I give myself a night to have a pity party and then the next day, we get back up on the beam. I think it's this tenacity that has helped me to get where I am today.
RIS News:What key pieces of technology do you believe are having the biggest influence on the retail industry today?
Norpel: At mass scale, when you talk about retail and the influence of technology, you have to talk about Amazon. They're disrupting the retail space in every way - from Personalization to One Click Checkout to Amazon Prime and Sunday deliveries.
Also, mobile devices: Even in bridal, which is a thoughtful, planned purchase, retailers are seeing exponentially more traffic on smart phones than from desktop. The customer has become accustomed to doing everything with immediacy: she can watch a clip of her favorite show on her phone, peruse social media, and make a purchase in a matter of minutes. Retailers need to move quickly to keep up.
RIS News:What do you like to do in your spare time?
Norpel: My hobbies include spending time with family, friends, our pet dog and two cats; home remodeling and decorating; reading; and Netflix marathons.